In a horrific incident in Japan, 64 people were left dangling upside down after a Flying Dinosaur roller coaster stalled for nearly two hours at Osaka's Universal Studios.
According to Kyodo News, the amusement park ride was stopped mid-ride at around 4.45 pm local time Tuesday, April 1, which led to the passengers hanging almost 100 feet above the ground. The rescue operations began soon after the accident.
After detecting some issues in the ride, a safety device was activated by the operators. Thankfully, no injuries were reported. But some riders were left horrified by the incident.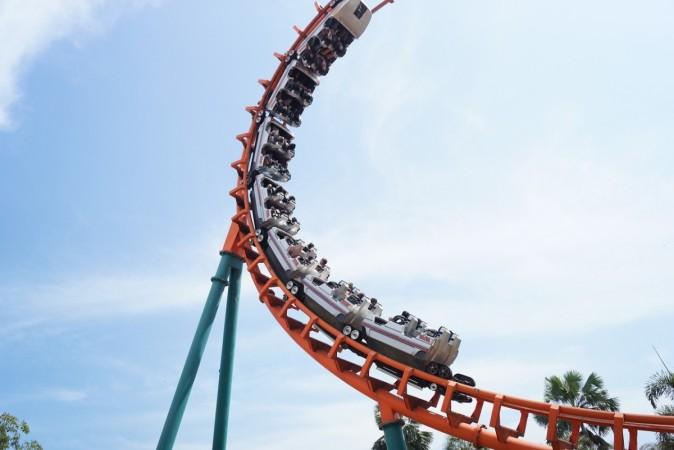 "It's scary to think if we had been on board. I don't want to ride it anymore," said a 42-year-old woman from Hiroshima, who was struck along with her three children.
Another rider, who also rode the amusement ride shortly before the accident, was shocked by the occurrence. She was quoted saying, "It's already a terrifying ride, so I want them to operate it safely."
Two carriages reportedly stopped — one of which upward climbed while another one was just about to reach the terminal.
Several videos and photos have emerged on many social media platforms, which show several riders waiting for the rescuers. They were guided to the ground through the aisle along the ride's stairway.
The ride resumed its operation two hours later.
A spokesperson for Universal Studios Japan said that the suspension of the roller coaster was caused by operators because of their priority on safety.
In August and September 2017, similar accidents had also left several passengers stranded.