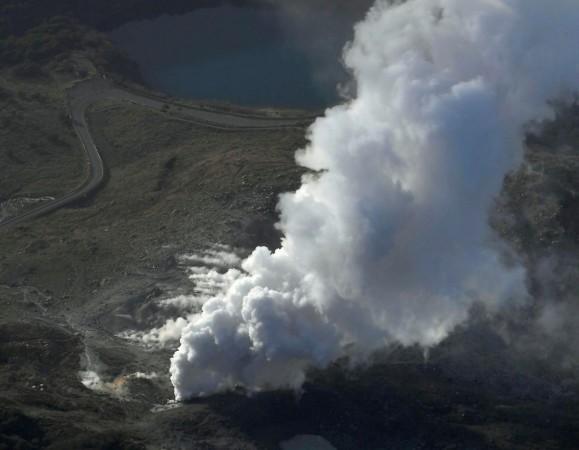 Mount Io in Kirishima mountain range erupted at around 3.39 pm local time
The volcano last erupted in the year 1768
Japan Meteorological Agency raised warning level to "3" from "2"
Mount Io's eruption occurred near Shinmoedake, which erupted in March
Japan's Mount Io volcano in the Kirishima mountain range in Kyushu erupted for the first time in 250 years Thursday, April 19. The eruption occurred at around 3.39 pm local time, shooting smoke and rocks into the air. The Japan Meteorological Agency issued a warning to locals and banned access to the peak.
Following the eruption at the 1,298 m (4,258 ft) high volcano, the authorities raised the warning level to "3" from "2".
"There is a possibility that (Mount Io) will become more active," Makoto Saito, an official from the Japan Meteorological Agency (JMA), told the AFP.
Saito warned the residents to stay away from the area as "major ash deposits spread from the crater." The volcano last erupted in 1768, he added.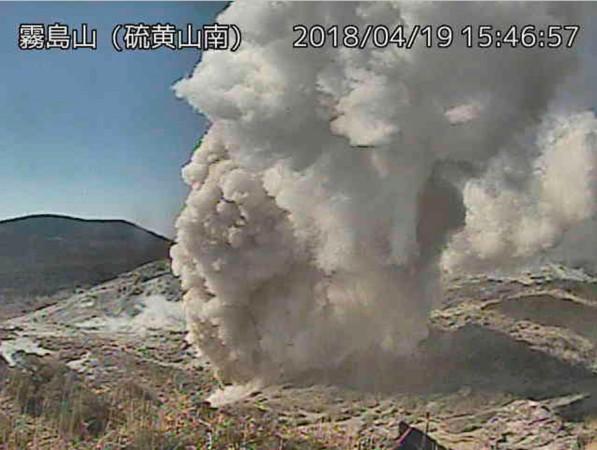 The agency said that large flying rocks could fall as far as 2 km (1.2 miles), as the eruption threw smoke and ash. The agency captured the footage of the volcano that showed grayish smoke jetting from the mountain.
There no injuries reported and Chief Cabinet Secretary Yoshihide Suga said that the government is "taking all possible measures to prevent damage and casualties."
Mount Io's eruption occurred near Shinmoedake – a volcano featured in the 1967 James Bond film You Only Live Twice – volcano. Shinmoedake had erupted several times in March.
Japan sits on the Pacific "Ring of Fire" and has 110 active volcanoes. In January, a military member was killed after the eruption of Kusatsu-Shirane volcano in central Japan.
In September 2014, Japan witnessed one of the deadliest volcano eruptions in nearly 90 years when Mount Ontake in central Nagano erupted and killed almost 63 people.