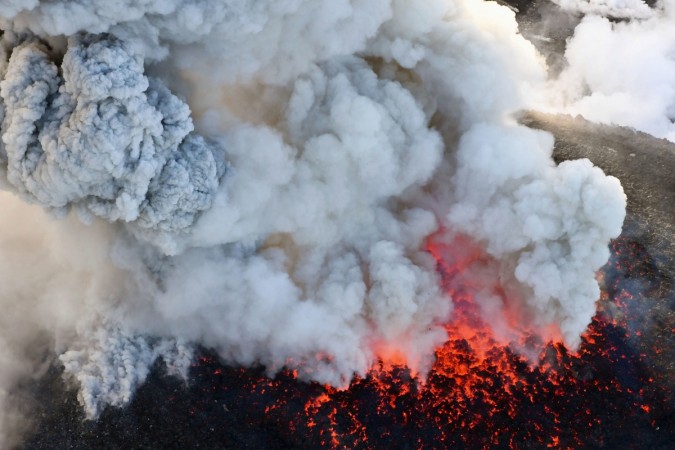 Japan's Shinmoedake volcano, which has appeared in a James Bond movie, erupted several times on Tuesday, March 6, shooting columns of smoke and ash into the atmosphere.
This is the biggest explosion since 2011 and the Meteorological Agency said that some lava was also rising from the crater of the Shinmoedake volcano in southern Japan, reported the Associated Press.
The volcano was seen in the 1967 James Bond movie "You Only Live Twice."
Entry to the 1,421-kilometer has now been banned and about 80 flights were also canceled.
Residents of Kirishima city, which is at the foot of the Shinmoedake volcano, were seen wearing surgical masks and some even carried umbrellas to protect themselves from falling rocks.
While no injuries or damages have been reported yet, authorities have asked residents to be cautious of volcanic debris, hot lava and harmful gases, reported news.com.au.
Japan sits on the Pacific "Ring of Fire," and often witnesses seismic activities and volcanoes. At present, the nation has 110 active volcanoes that erupt every once in a while. Mount Ontake erupted in 2014 and killed 60 people.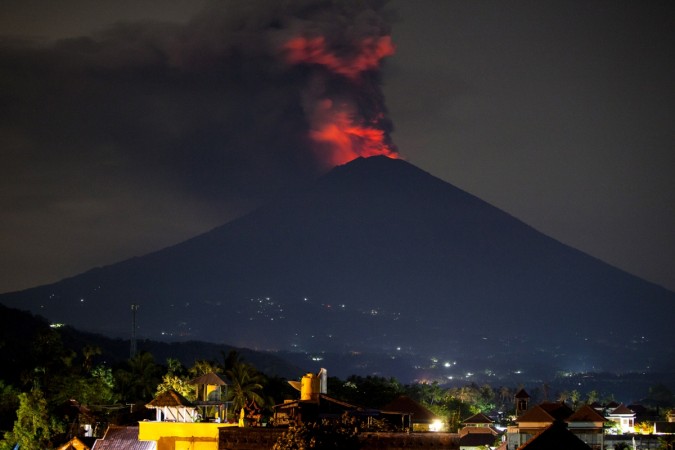 Japan is just one of the countries on the Pacific "Ring of Fire." At the end of 2017, Mount Agung in Bali also witnessed seismic activities with over 700 incidents recorded in just one day and the strongest tremor measured at 4.3 on the Richter scale.
Not just the tremors seismologists had also said that Mt Agung had inflated and cracks were emitting white smoke.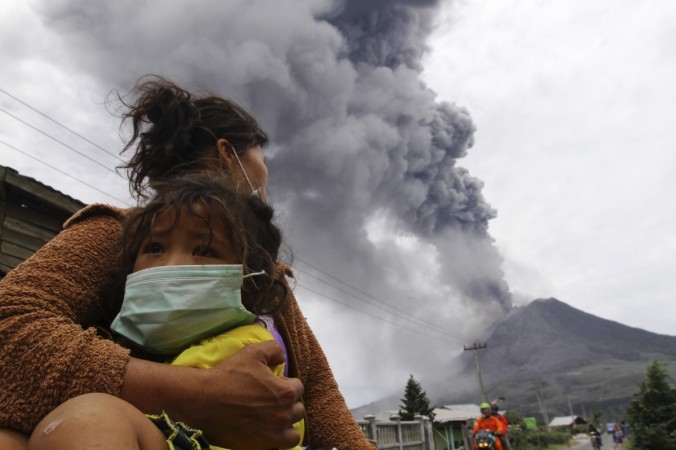 In February, Indonesia was also put on alert after Mount Sinabung, on Sumatra island, erupted. A red notice was issued to airlines as the atmosphere was unfit for planes to travel, reported the Guardian. The Mount Sinabung was sending plumes of smoke and ash as high as 7 kilometers.