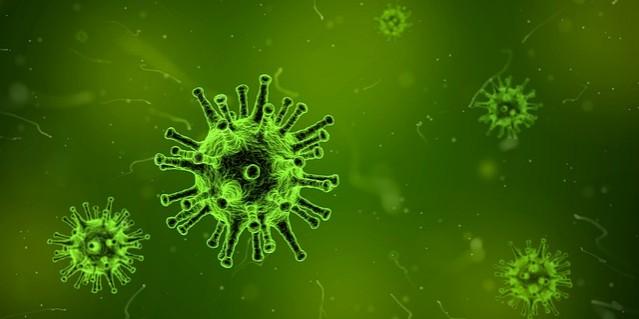 A Hong Kong travel agent had to cancel several trips to southern Japan after a measles outbreak was reported in the area.
According to local government officials, nearly 70 people in the popular tourist destination of Okinawa have contracted the disease.
Measles is a highly infectious disease caused by the rubeola virus and has killed 89,780 people in 2016, according to World Health Organization.
Following the measles outbreak in Japan, Hong Kong-based travel agent WWPKG has canceled the plans of eight tour groups affecting 150 travelers. The groups were supposed to leave for Japan between April 26 and May 19, according to South China Morning Post.
The travelers can choose from visiting other destinations in Japan, or a refund.
"Due to the escalation of the outbreak, WWPKG contacted travelers who signed up for tour groups to Okinawa in the past week to arrange changing destinations to Kyushu, Osaka and other places, travelers may also choose the full refund," said WWPKG's chief executive, Yuen Chun-ning, according to the website.
The travel agent also said after observing the intensity of the outbreak they will later decide if tour groups after May 19 will be taken to the Japanese island or not.
Meanwhile, three tour groups, led by travel agent EGL Holdings, who are already in Okinawa, will continue their journey.
Executive director of the Travel Industry Council of Hong Kong, Alice Chan Cheung Lok-yee, said Monday that the council is gathering more information on the outbreak and its potential impact on tour groups from the city, according to the website.
"I advise those who have signed up for package tours to discuss [the situation] directly with their travel agents if they are concerned," Chan said, as reported.
How did it all start?
The infection started with a male traveler from Taipei, Taiwan, said the Okinawa Prefectural Government. The man, who is in his 30s, reached Okinawa on March 17. After two days, he started having rashes. On March 20 he tested positive for measles.
According to reports, the Hong Kong government's Centre for Health Protection urged travelers to remain vigilant about the disease which has a 21-day incubation period. The authority also stressed on the fact that vaccination is the best way to prevent the disease, stated South China Morning Post report.
The symptoms of the diseases range from fever, cough and runny nose to conjunctivitis, photophobia, and rashes with body ache, according to medicalnewstoday.