While addressing gun owners on arms laws in Texas Friday, May 4, US President Donald Trump courted controversy when he spoke on the 2015 Paris attacks.
His comments did not go down well with France and it sparked a massive outrage.
"Nobody has guns in Paris and we all remember more than 130 people, plus tremendous numbers of people that were horribly, horribly wounded. You notice nobody ever talks about them. They were brutally killed by a small group of terrorists that had guns. They took their time and gunned them down one by one," Trump was quoted by AFP as saying.
To add to the woes, Trump also mimicked the terrorists and said: "Boom. Come over here. Boom, come over here. Boom."
His comments were publicly denounced by the French foreign ministry. They put out an official statement disapproving his statements on Saturday.
"France expresses its firm disapproval of the comments by President Trump about the attacks of November 13, 2015, in Paris and asks for respect of the memory of the victims," foreign ministry spokeswoman Agnes von der Muhll was quoted as saying by the news agency.
Even former French president Francois Hollande and ex-prime minister Manuel Valls took to Twitter to express their disapproval of the statements made by the US president.
Trump's remarks come just a week after he invited French president Emmanuel Macron as a guest of honor at the White House.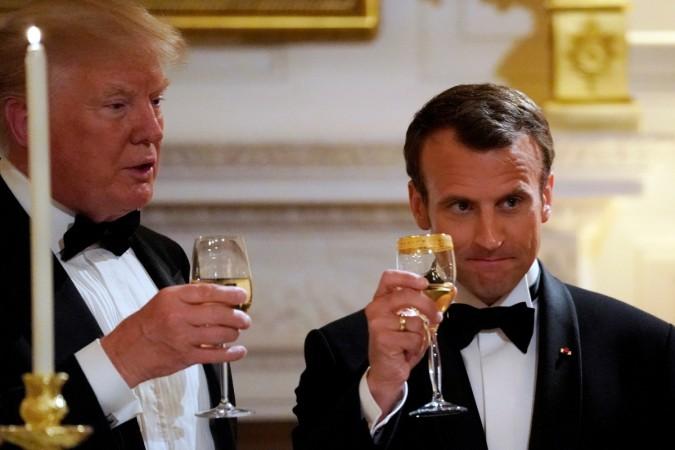 On the night of Paris attacks
The entire world was left teary-eyed and appalled when a series of coordinated terror attacks shook Paris on 13 November 2015. Gunmen and suicide bombers carried out attacks at various parts of the city — outside the stadium while France and Germany were playing a football match, followed by an attack at the Bataclan concert and at a few local cafes in the city.
The incident which witnessed over 130 deaths and 368 people injured is touted to be one of the deadliest attacks in French history.