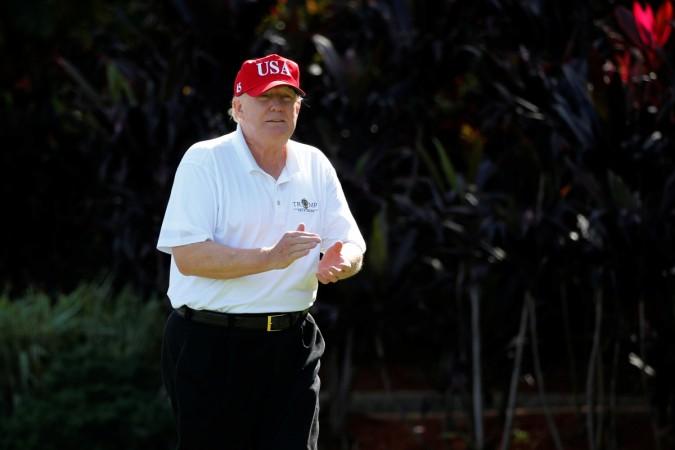 The internet users have found their new obsession for the day in the form of US President Donald Trump's doppelganger. The woman identified as a Spanish farmer named Dolores Leis Antelo has become an international phenomenon as she shares an uncanny resemblance to Trump in a photograph that recently went viral.
Antelo, who hails from Coristanco in north-western Spain, was pictured in a farming land clutching a hoe as she struck a pose. Many users have found similarities with the classic picture of Trump wielding a golf club as he gazes into the distance.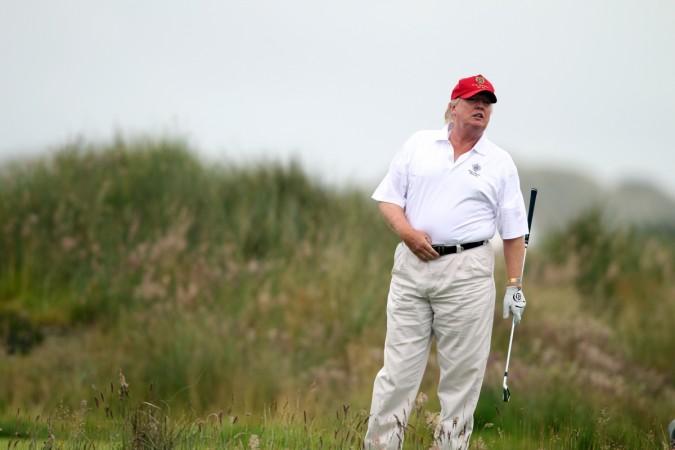 "My photo seems to have traveled far. I say it is because of the color of my hair. I have never been curious to have one but I do look at what my daughters show me. They say this picture will make me famous but I don't get why," Antelo was quoted as saying by a Spanish media outlet, La Voz de Galicia.
The picture of the farmer has gone viral on social media as one of the users even described as her the "Donald Trump of the Costa da Morte," Newsweek reported. The picture has been retweeted at least 4,700 times and favorited more than 8,000 times.
Many internet users have also been wondering if Trump has relatives in Costa da Morte. "Imagine if we were in Donald Trump's family!" Ana, her daughter, told La Voz de Galicia.
Here are some of the reactions from social media users when they noticed the uncanny resemblance between the US president and the Spanish farmer.
Wow. except for her ears, she does look like a slightly younger Donald tRump

... with a REAL tan and actually doing some real work.

— GIR Loves Waffles (@GIRsdoomsong) April 25, 2018
Now, this woman looks like she would, actually, run into a live shooter situation and come out victorious.

— Kristi Powell (@mychiarinotion) April 25, 2018