India head coach Ravi Shastri and captain Virat Kohli attended a pre-departure press conference on behalf of the Indian Cricket Team ahead of their Australia tour and the skipper made it clear that they will reciprocate any and every verbal favour the Aussies extend to them.
Sledging has been an integral part of the India-Australia rivalry for a long time and it forms a huge narrative before every clash between the two sides inducing a whole gamut of emotions from players and the audience.
Referring to the Aussies' penchant for instigating verbal duels and stare offs as a ploy to dislodge the focus of the opposition, a journalist questioned Kohli about Mitchel Starc's non-reaction at conceding 20 runs in a single over against South Africa at Hobart.
To this Kohli replied, "I think that's (sledging) a very personal thing for them. I mean, I obviously don't know the reason behind it so I can't comment on it."
The usually excitable Kohli also went on to speak about how his attitude towards the game in general and altercations in specific has changed over time. The Indian skipper added that he doesn't need to engage in conversation with the opposition to score runs.
"But when it comes to getting engaged in an argument on the field or in a fight, as people want to call it excitedly, I have been completely okay with playing without an altercation.
"I am very happy within my own space so on a personal level I don't find the need to go and find these things anymore. I mean I have enough belief in my ability that I can play without a reason to pump myself up.
"Those were very immature things that I used to feed on in the early days of my career so that I can get pumped up and then I don't necessarily feel all that pressure and the focus is precise," said Kohli.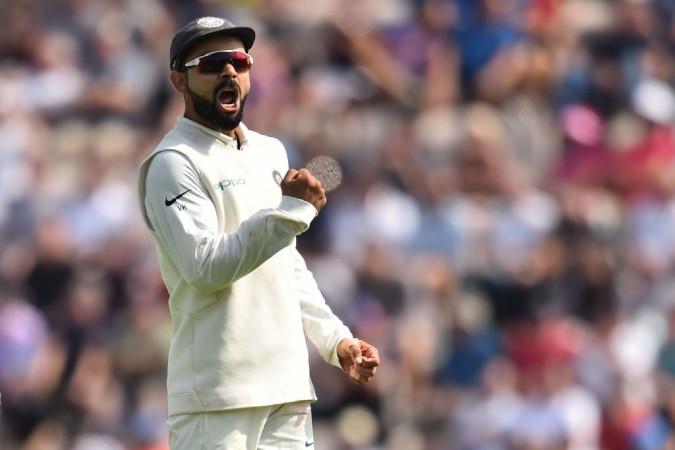 The 28-year-old believes it is the absorbing nature of captaincy that has been a cause for this change.
"Now being captain of the team, you literally have no room for anything else but to think of what the team wants all the time. So you don't find the need for these things at all."
The captain also said that they are looking to just play cricket and not start any non-cricketing duel on the pitch.
"We were always the ones giving it (sledges) back. We were never the ones starting anything. So as long as it doesn't start, we have no problem in just focussing on our game and doing what we need to do."
But Kohli did not shy away from making it clear as day that if the Australians do as they are wont to, the Indians will respond in kind.
"We don't necessarily need to go and look out for something. If they want to play a certain way we will reciprocate in that way. That's how the game of cricket goes.
"But at the same time, in our own minds, we have to keep it competitive and not let our energies drop – that will be our main focus," concluded Kohli.
The long Indian tour of the Australian summer kicks off with a three-match T20 series on November 21.