Former India opener Virender Sehwag has rued not having been able to fulfil his, Sachin Tendulkar and VVS Laxman's dream of beating Australia in Australia. However, the 40-year-old insists that the upcoming series has provided India their best-ever chance to beat the Australians at their own backyard.
Sehwag has said he believes the absence of former captain Steve Smith and vice-captain David Warner, who are serving out ball-tampering bans, gives India a 50 percent advantage, heading into the four-match Test series, starting December 6. Notably, the two batsmen had scored 1,196 runs between them during India's tour of Australia in 2014-15 wherein the visitors suffered a 2-0 defeat.
India, who have failed in their quests to win Test series in South Africa and England this year, are well-placed to create history in Australia. Having shown a lot of improvement, especially in the pace department over the last few seasons, Virat Kohli's side is, in fact, the favourite to win the Test series.
"t was my, Sachin Tendulkar and VVS Laxman's dream to beat Australia in Australia and till now, it has never come to fruition. But, the current generation of players can go there and beat them because of the batsmen, pacers and spinners we have," Sehwag told IndiaTV.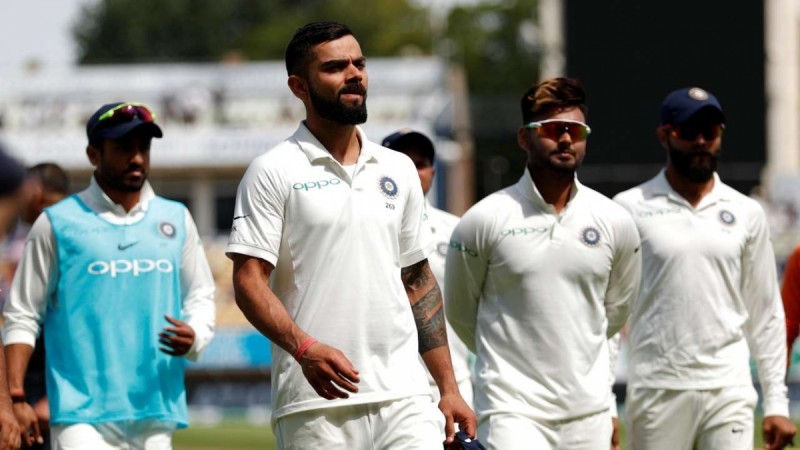 "This is India's best chance to win in Australia because after this when India tour Australia again in four years, who knows who will play, who won't. So that remains a challenge.
"But for now, I feel this Australian team is not that powerful and this crop of players can fulfil our dreams.
"The absence of Steve Smith and David Warner gives India a 50 per cent advantage. These are players who score big hundreds and in four-Test series, they will at least score two to three hundreds."
While a few Test regulars, including Murali Vijay, Prithvi Shaw, Ajinkya Rahane and Parthiv Patel have begun preparations for the two-month-long tour by being part of India A team's tour of New Zealand, the Kohli-led team is expected to arrive in Australia on Friday, November 16.
The Asian giants will open the tour with a three-match T20I series, starting November 21 and it will be followed by the much-anticipated Test series.
'Batting gets really easy once you're set in Australia'
All eyes will be on Kohli as the India captain returns to Australia where he amassed 692 runs, including four centuries, during the 2014-15 tour. Sehwag believes that the Indian skipper will once again do well and lead his team from the front with the bat.
"Kohli is the only player who has scored four centuries in Australia. No Indian has scored that many centuries in Australia and that's what differentiates Kohli from others," Sehwag added.
"...And if you enjoy playing in Australia and have scored runs there, you will always enjoy playing there. I have always scored runs there because once you are set, batting gets really easy."