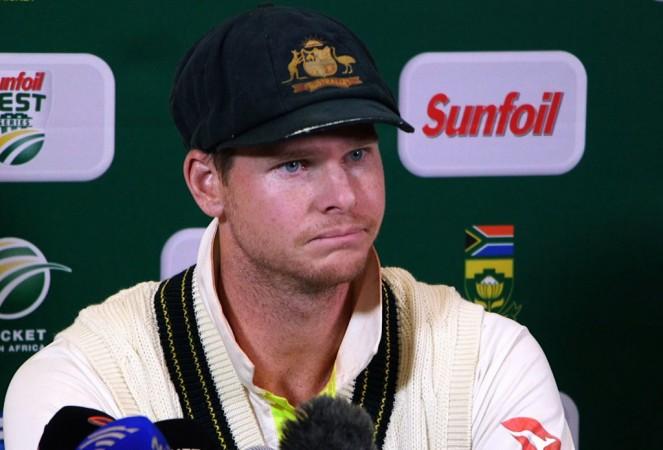 Former India captain Sourav Ganguly says he has sympathy for Australia's Steve Smith, who has been banned from international cricket for a year due to his involvement in a ball-tampering scandal.
Ganguly said it was not right to call Smith's offense "cheating" and added that he expected the former Australia captain to make a successful comeback to cricket.
Smith admitted that he was part of a plot to change the condition of the ball using sandpaper during Australia's third Test against South Africa in Cape Town last month and was sent home from the tour.
In addition to his one-year ban from playing for Australia, he has also been barred from holding any leadership positions in the national team for two years.
"I sympathize with Smith. He is a fantastic player and he will come back and keep scoring runs for Australia," Ganguly was quoted as saying by Times of India at an event to mark the launch of his new autobiography.
"I don't think it's cheating... actually [I] don't believe it's cheating."
Ganguly went on to say that he hoped the other two players involved in the scandal, David Warner and Cameron Bancroft, can also make successful comebacks to the Australian team.
"I wish them luck, and hopefully they will come back and play well. It's not right to call it cheating," the former India opener added.
Cricket Australia's investigation found that vice-captain Warner was the instigator of the plot to tamper the ball, which was carried out on the field by Bancroft, while Smith was charged with having knowledge of the plan but failing to stop it.
Smith said this week that he would not appeal against the ban handed to him by Cricket Australia.
"I won't be challenging the sanctions. They've been imposed by CA to send a strong message and I have accepted them," he wrote on Twitter.
Australia coach Darren Lehmann, who was cleared of any involvement in the ball-tampering scandal, stepped down from his role at the end of the South Africa series. Australia lost the four-Test series 3-1.