Mitchell Starc looks likely to miss the 2019 edition of the Indian Premier League after being released by Kolkata Knight Riders (KKR) via a text message.
Starc, 28, was picked up by the Kolkata franchise for a massive $1.8 million in the 2018 auction but missed the entire IPL campaign owing to a leg injury he picked up in the finishing leg of the infamous South Africa tour marred by ball tampering.
Starc has consistently been a notable absentee in the IPL having last played a game in the cash-rich league back in 2015 when he represented Royal Challengers Bangalore. Since then, he has opted out of the IPL due to various injuries and niggles.
With a demanding winter calendar in the UK facing the Australians, Starc might consider the release a blessing in disguise as it will keep him fresh for the ICC World Cup 2019 and the Ashes Tour following that.
"I got a text message two days ago from the owners of Kolkata saying I've been released from my contract," Starc told reporters in Sydney.
"At the moment I'll be home in April. I obviously didn't go last year with my tibia injury and it was a great opportunity to freshen the body up, let everything heal by itself.
"I guess barring a little niggle in my hammy I've felt pretty good with my body and my strength and the rest of it."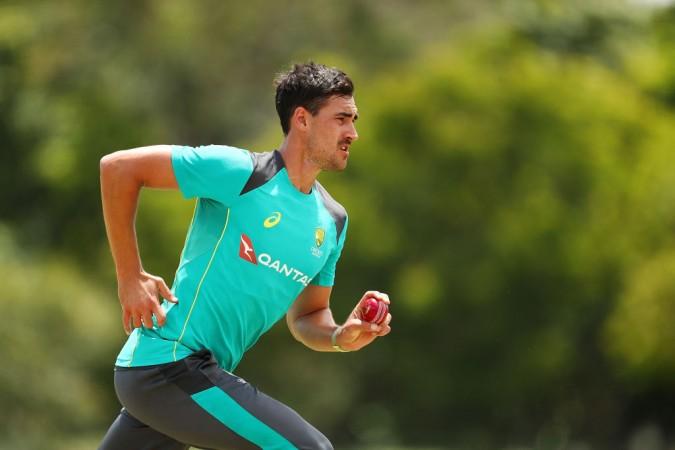 There has been growing talks off late of resting the Indian pacers who are in the fray for the World Cup and Starc's admission is a testament to the fact that fast bowlers need to rest their bodies adequately in order to perform at their highest potential.
"That little period of time has really paid off for the body. If I don't play the IPL next year it's a good opportunity to freshen up for a massive six months of cricket in the UK," Starc concluded.
It is believed that KKR released Starc from his contract due to the uncertainty over the participation of Australian and English players in the IPL from May 1 and that might very well keep other suitors from the league away from pursuing the pacer.
The tight window between the end of the IPL and the start of World Cup has led to various complications and it is understood that the Board of Control for Cricket in India is planning to prepone the tournament as much as possible.
It is believed that the IPL franchises have until tomorrow to inform their players of their fate for the upcoming season.
The players' auction for IPL 2019 will reportedly be held on December 16 in Goa.