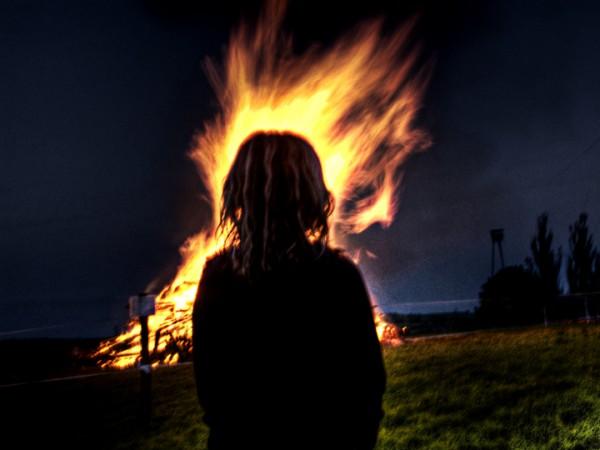 In a shocking incident that took place on Thursday, July 12, a class 10 student was burnt alive in the middle of the road in Ranikhet, Uttarakhand. The boy, identified as Dinesh Singh Bisht, was reportedly a student of an elite school in the area and was out for a morning walk.
He was found by locals around 200 metres away from home and had severe burn injuries. Residents of the area recognised Dinesh and informed his family that the boy had been burnt. The family then rushed him to a hospital in Ranikhet and the doctors there referred him to a hospital in Haldwani. However, he succumbed to his injuries.
Before dying, Dinesh told his family members that two boys that he didn't know approached him, poured kerosene and set him on fire, reported Hindustan Times. The police are now investigating the case and have said that nothing is clear as of now as there are no eyewitnesses either.
"It is not clear yet who those persons were as there are no eyewitnesses to the incident that took place Thursday morning. We have launched investigations into the matter," HT quoted Narayan Singh, in charge of the Ranikhet Kotwali police station.
The police have also spoken to Tara Bisht, the father of the boy, and his teachers and taken their statements. "His father, who is a local shopkeeper, said the boy told him that two boys poured kerosene over him and set him on fire with a lighter. The father said his son was a gentle boy and had no enmity with anybody," Veer Singh, deputy superintendent of police, Almora, revealed.
While his father has said that the boy had no issues with anyone, the police suspect there could be a rivalry or enmity involved. Meanwhile, suicide has been ruled out as Dinesh's teachers said that they don't believe that the boy would take his own life.
"We are investigating the matter. There must be something, some enmity or rivalry, which has led to this horrific incident," the police added.
This is not the first such incident in the area. In December 2017, Rakesh Kanwal, another class 10 student was killed in a similar manner. Before dying, the 15-year-old had said that four masked men had entered the school premises, poured kerosene and set him on fire.