Japanese carmaker Nissan is inching closer to the launch of its new SUV for India, the Kicks. The new SUV is due for India debut on October 18 and sales will commence from early next year. Meanwhile, some reports claim Nissan will discontinue its existing model Terraro upon Kicks' launch.
Some of the Nissan India dealers have already stopped taking orders for the Terrano as there is no supply from the Chennai plant, reports TeamBHP. Though the company has not mentioned about the discontinuation of Terrano yet, it won't be surprising if they take such measure considering the meagre sales of the SUV.
Nissan has been selling less than 100 units of the Terrano in the past couple of months. It has sold just 65 and 71 units in July and August respectively while the current financial year numbers so far are just 585 units. Continuing a model at such an underwhelming sales numbers is difficult for a carmaker and hence there is a possibility of pulling the plug at the Terrano.
It is to be noted that Nissan Kicks in India may share the 1.6-litre petrol engine and 1.5 diesel engines that also does duty in the Terrano. If the reports are anything to go by, Nissan plans to price the Kicks lower than Terrano. In such a scenario, buyers are expected to opt for Kicks and it will further dampen Terrano sales. All these indicate the road may end for the Terrano in India.
Nissan Kicks for India
While the global-spec is based on the V-Platform, the India-spec Kicks is expected to be based on the M0 platform that also underpins Renault Duster and Captur SUVs. The M0 platform is one of the most successful platforms globally for the Renault-Nissan alliance.
It is a low-cost platform and that makes it ideal for a price sensitive market like India. Changes to the size of the SUV, interior roominess and connectivity options optimised specifically for the Indian market are also expected.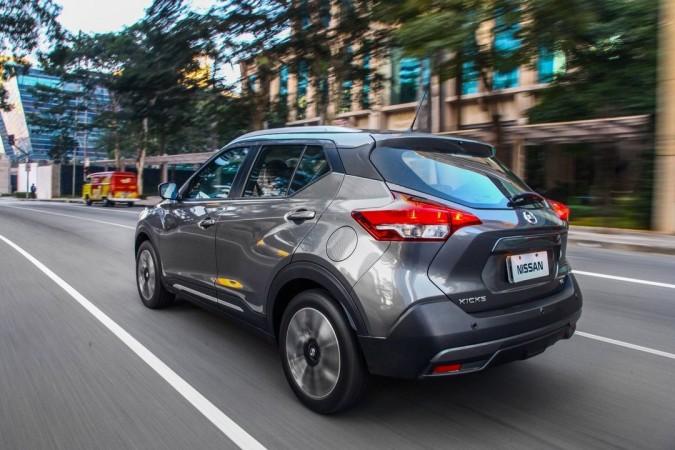 Source: TeamBHP