Despite having a presence in India from 2005, Nissan is yet to make a mark here. The Japanese carmaker now sells Terrano SUV, Sunny sedan and Micra hatchback in addition to its halo car GT-R, in India while the market share of the company is still below two percent.
In a bid to turn around business, Nissan India has chalked out a new business plan. The company has announced the launch of new products to strengthen the Nissan and Datsun brands, expand its dealership network, optimize flexible manufacturing and improve R&D facilities together with its Alliance partners in the country.

The company plans to reinforce Nissan as a premium mainstream brand with wide appeal, building on Nissan's SUV heritage. Nissan India has also confirmed the arrival of Kicks SUV.
The Kicks will go up against the hugely popular Hyundai Creta and the Renault Captur. In that case, Kicks is expected to be offered at Rs 11-16 lakh price range. The India-spec Kicks, however, will feature certain changes compared to the international model.
While the global-spec is based on the V-Platform, the India-spec Kicks is expected to be based on the M0 platform that also underpins Renault Duster and Captur SUVs. The M0 platform is one of the most successful platforms globally for the Renault-Nissan alliance. It is a low-cost platform and that makes it ideal for a price sensitive market like India.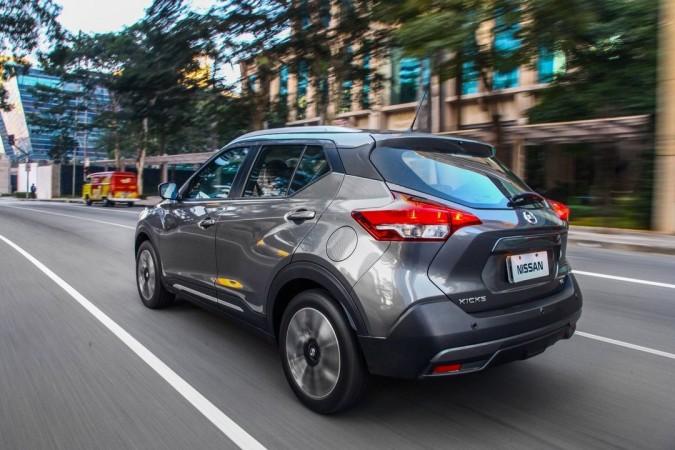 Changes to the size of the SUV, interior roominess and connectivity options optimised specifically for the Indian market are also expected. The Kicks is expected to draw power from a 1.6-litre petrol engine, while the diesel mill could be the 1.5-litre K9K unit.
Though Nissan has not mentioned about the future SUV models, a model competing Toyota Fortuner and the Ford Endeavour is expected to be the next addition. In that case, the Terra SUV based on the Navara pick-up is likely to be the most probable model. Nissan claims the Terra has been designed eyeing Asian market and hence, it's arrival in India in 2019 cannot be written off.