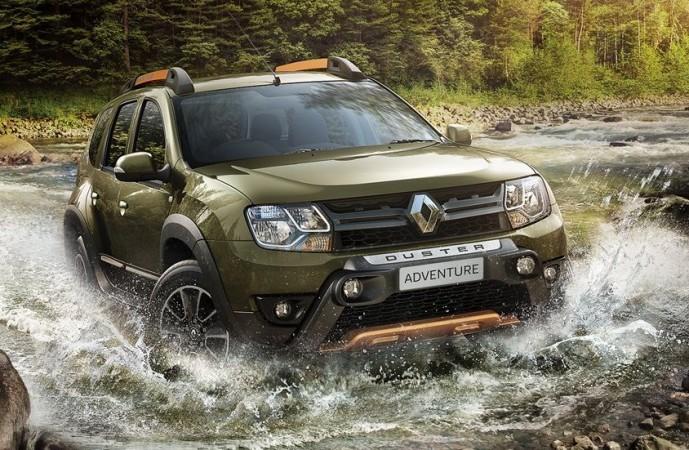 Renault India has slashed the prices of its Model 2018 Duster range in India owing to an increase in localization. The new 2018 Duster models are now cheaper by up to Rs 1 lakh and the range now starts from Rs 7.95 lakh. The new prices are effective from March.
Renault created an all-new segment in the Indian automotive industry with Duster, which has continued to dominate the Indian roads since its launch.The 2018 Duster petrol is now priced in the range of Rs 7.95-9.95 lakh while the diesel is priced in the range of Rs 8.95-12.79 lakh (all prices ex-showroom).
"Renault had one of the highest localization done on the Kwid with 98 percent at the time of launch. We are happy to pass on the benefits to the new Duster customers making it more attractive across the range enabled by our aggressive localization strategy on Duster as well," said Sumit Sawhney, country CEO and managing director, Renault India Operations.

Duster is sold in India with 1.5-liter K9k dCi diesel and 1.5-liter petrol engines. The petrol engine comes with manual and CVT options.
The diesel engine is tuned in two versions — 84bhp with 200Nm and 108bhp with 245Nm. The 84bhp version is mated to five-speed manual transmission and offered only in 2WD format. The 108bhp version is mated to a six-speed transmission and offered in 4WD format.
Renault is expected to bring the second-generation Duster to India by next year.
Variants
Old Prices
New Prices effective March 1 (Rs)
Price difference (Rs)
(Rs)
RXE Petrol
8,50,925
7,95,000
55,925
RXL Petrol
9,30,816
8,79,000
51,816
RXS CVT Petrol
10,24,746
9,95,000
29,746
Std 85 PS Diesel
9,45,663
8,95,000
50,663
RXE 85 PS Diesel
9,65,560
9,09,000
56,560
RXS 85 PS Diesel
10,74,034
9,95,000
79,034
RXZ 85 PS Diesel
11,65,237
10,89,000
76,237
RXZ 110 PS Diesel
12,49,976
11,79,000
70,976
RXZ 110 PS AMT Diesel
13,09,970
12,33,000
76,970
RXZ 110 PS AWD Diesel
13,79,761
12,79,000
1,00,761