Nissan Motor India Pvt Ltd, the Indian subsidiary of Nissan Motor Company Ltd, started operations way back in 2005. The Japanese carmaker is now selling Terrano SUV, Sunny sedan and Micra hatchback in addition to its halo car GT-R, in India while the market share of the company is still below two percent.
Nissan India is now working to turn around sales and is targeting five percent market share by 2022. Emerging reports claimed that the SUVs will be one of the major focus areas in the company's ambitious plan in addition to the electric vehicles.

As the demand for SUV is skyrocketing in India, Nissan's move to bring more SUVs makes perfect sense. The first vehicle in question will be the Kicks crossover SUV and the India launch expected in early 2019. A report in NDTV Auto claims that Nissan India intends to launch the Kicks in January 2019.
The Kicks will go up against the hugely popular Hyundai Creta and the Renault Captur. In that case, Kicks is expected to be offered at Rs 11-16 lakh price range. The India-spec Kicks, however, will feature certain changes compared to the global-spec.
While the global-spec is based on the V-Platform, the India-spec Kicks is expected to be based on the M0 platform that also underpins Renault Duster and Captur SUVs. The M0 platform is one of the most successful platforms globally for the Renault-Nissan alliance. It is a low-cost platform and that makes it ideal for a price sensitive market like India.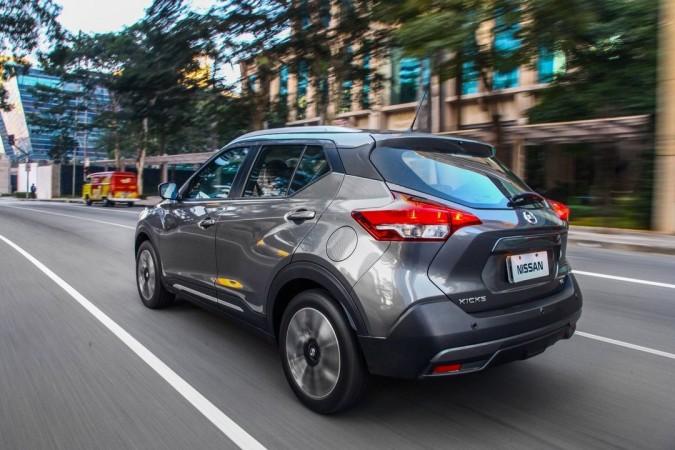 Changes to the size of the SUV, interior roominess and connectivity options optimised specifically for the Indian market are also expected. The Kicks is expected to draw power from a 1.6-litre petrol engine, while the diesel mill could be the 1.5-litre K9K unit.
Nissan Terra to take on Toyota Fortuner?
While the Kicks will start off the SUV onslaught of Nissan, the company is reportedly planning to bring a larger full-sized SUV as well. Toyota Fortuner and the Ford Endeavour are the hot-selling models in the segment and have healthy sales.
Nissan has recently launched Terra SUV based on the Navara pick-up in China, Indonesia and Philippines. The SUV has been designed eyeing Asian market and hence, Terra's arrival in India by the end of 2019 cannot be written off.
The full-size 7-seater SUV based on a ladder on frame chassis construction is expected to draw power from 188bhp and 2.5-litre four-cylinder diesel engine. In line with the India-spec Kicks, the Terra will also get additions in line with Indian buyer's requirements.