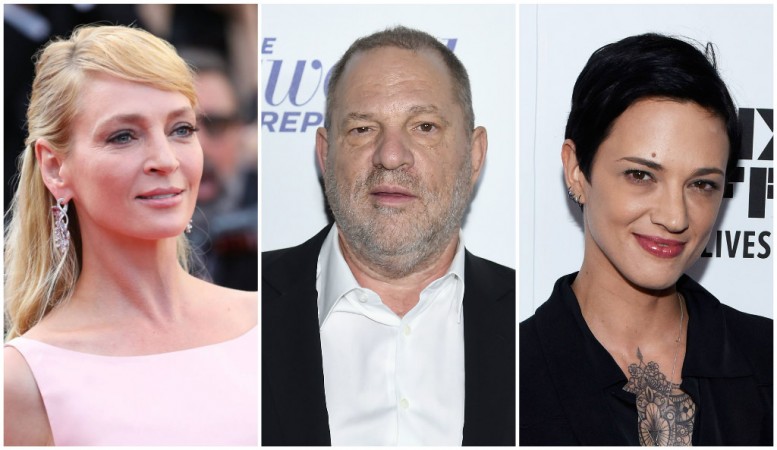 A video now going viral on social media shows Kill Bill actress Uma Thurman exhibiting restraint even as she speaks of the sexual harassment scandal that is rocking Hollywood.
This has triggered model Asia Argento, who has seized the opportunity to request Uma to speak up.
Also read: Julianna Margulies opens up about harrowing encounters with Harvey Weinstein AND Steven Seagal
The video dates back to mid-October, where at a red carpet Thurman told a reporter: "I don't have a tidy soundbite for you."
She then paused and continued: "Because ... I've learned that when I have spoken in anger, I usually regret the way that I have expressed myself.
"So I've been waiting to feel less angry. And when I'm ready, I'll say what I have to say," she concluded.
All of this happened in the wake of the Harvey Weinstein sexual assault scandal blowing up within the entertainment industry.
Which is probably why Asia Argento's tweet to the Pulp Fiction actress is being weighed with such significance. Asia herself has been an outspoken accuser of Harvey Weinstein ever since the scandal broke.
This has made her join the list of over 50 women who have come forward about their traumatic experiences with the movie mogul. What's even worse is that some of these women are pretty heavy A-listers from Hollywood, including Angelina Jolie and Gwyneth Paltrow.
Actors and actresses have come forward in solidarity to speak up and support these women at a time like this, which explains Asia's tweet to Uma, which said:
Uma, 47, has worked with Weinstein at least seven times, including the cult classic Kill Bill series and the Oscar-nominated Pulp Fiction.
However, for whatever reasons it might be, Uma has chosen to stay silent throughout the scandal.
Gearing up for her Broadway debut in a new play called The Parisian Woman, Uma had opened up to Access Hollywood about the Weinstein scandal during a press event back in October, and it was only after Asia Argento shared the video clip that it went viral.
In the light of her connection with Weinstein, it is also worth a mention that her frequent collaborator and associate in both Kill Bill and Pulp Fiction – Quentin Tarantino — had also kept quiet about the Weinstein's assaults over the years and opened up only after his then girlfriend Mira Sorvino came forward about her experience with the producer.
"I knew enough to do more than I did," Tarantino admitted last month. "There was more to it than just the normal rumours, the normal gossip. It wasn't secondhand. I knew he did a couple of these things."
And so did multiple insiders who have been coming forward ever since Weinstein was fired from The Weinstein Company.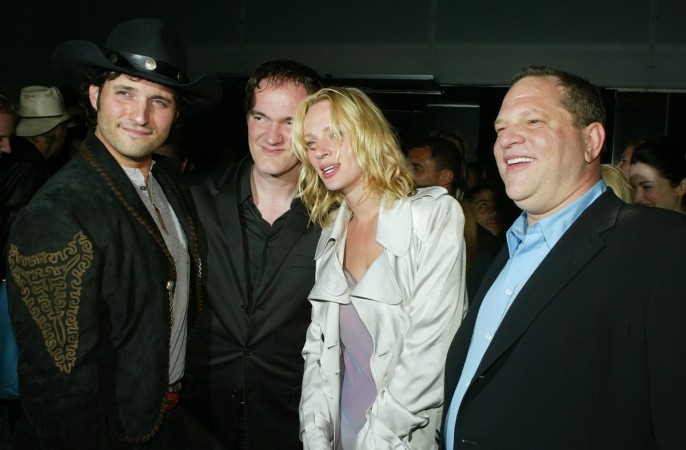 As for Weinstein himself, his spokeswoman said: "Any allegations of non-consensual sex are unequivocally denied by Mr Weinstein."
She added, "Mr Weinstein has further confirmed that there were never any acts of retaliation against any women for refusing his advances."