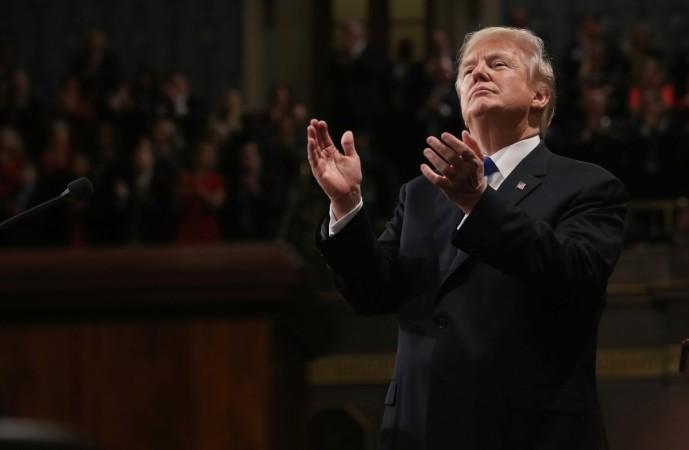 The US President Donald Trump may hate the fact that thousands of American manufacturing jobs have been shifted to China, but he seems to enjoy the economic advantage of cheap labour.
A new report by the Washington-based National Public Radio (NPR) has found that flags for Trump's re-election campaign for the 2020 presidential elections are being manufactured in China; this is despite a trade war between the two nations.
In an interview with NPR, Li Jiang, who owns a factory said "We also make flags for Trump for 2020. It seems like he has another campaign going on in 2020. Isn't that right?" Jiang's factory has been making flags for various events since China became part of the World Trade Organization.
Further investigation by CNN found that the factory also made products for both the Hillary Clinton campaign and the Trump campaign in 2016.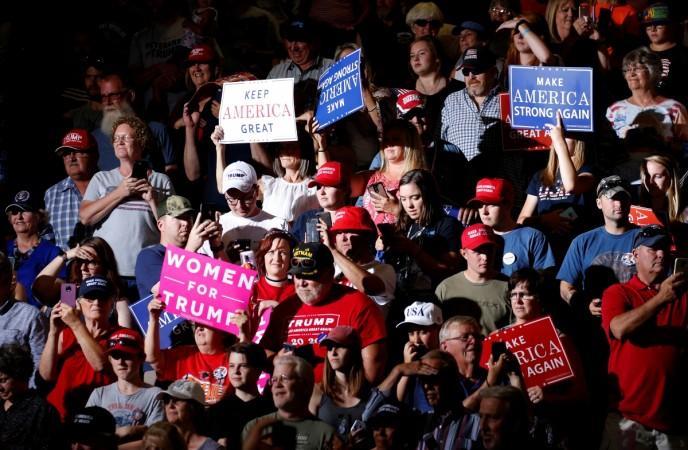 Jiang said that making flags for Trump's 2020 bid "is completely normal". "It is completely normal. And that is the trade. We buy stuff from America, and America is buying stuff from China. For example, my car is from America," Li said.
"We are not so worried because first of all, we have a big price advantage over our competitors. And our clients are very smart. They would always go to the cheapest place. If China is cheap, they go to China. If America is cheap, they go to America," he added when asked about the repercussions of the looming trade war.
On Friday, the US and China are expected to hit each other with tariffs on $34 billion of each other's exports. The US tariffs on China will target more than 800 items, including industrial machinery, medical devices and auto parts.

Beijing plans to reciprocate and is expected to target 545 American products.
[With inputs from IANS]