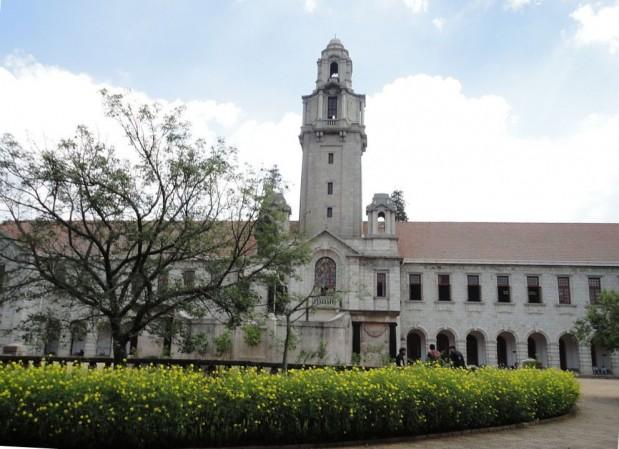 Indian Institute of Science (IISc) in Bengaluru, Karnataka, has made the cut in the Times Higher Education's World Reputation Rankings for 2018. IISC is the only Indian institute featured in the annual list as it ranked in the 91-100 band.
"India features in the table for the first time since 2011, with its flagship institution, the Indian Institute of Science, making the 91-100 banding," the editorial director of the rankings, Phil Baty, was quoted as saying by Press Trust of India.
IISc was founded in 1909 and had two departments when it started out -- General and Applied Chemistry and Electrical Technology. However, today, it has more than 40 departments with over six divisions: Chemical Sciences, Mechanical Sciences, Electrical Sciences, Interdisciplinary Research Biological Sciences, and Physical and Mathematical Sciences.
The top five ranked universities are Harvard, Massachusetts Institute of Technology (MIT), Stanford, Cambridge, and Oxford. The list was compiled through a survey involving 10,000 senior academics from renowned educational institutions in the world.
The United Kingdom managed to get only nine universities in the top 100 world reputation rankings this year as compared to last year following Durham University's exit. Several top British universities like University College London (UCL), Imperial College London and London School of Economics (LSE) also witnessed a slip in the rankings.
"This should give pause for serious thought as the country seeks to champion its status as 'global Britain' in a post-Brexit world. What is particularly striking is that the US has actually strengthened its position in the world despite fears that the US is suffering a 'Trump slump' in terms of its global reputation," Baty was quoted as saying by PTI.
Here are the Top 10 ranked universities
Harvard University (United States)
Massachusetts Institute of Technology (United States)
Stanford University (United States)
University of Cambridge (United Kingdom)
University of Oxford (United Kingdom)
University of California, Berkeley (United States)
Princeton University (United States)
Yale University (United States)
University of California, Los Angeles (United States)
University of Chicago (United States)