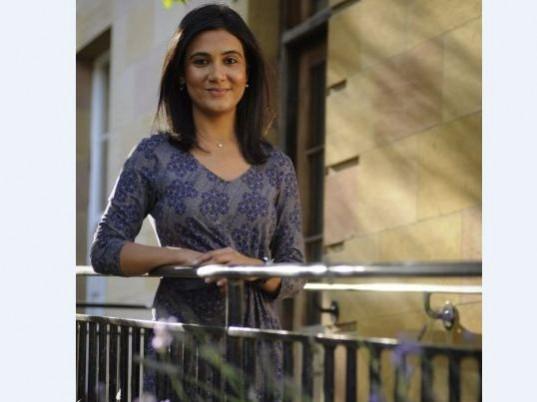 An Indian-origin biochemist has been featured on Vogue magazine's 25 most influential and aspirational women in the United Kingdom. Priyanka Joshi, a 29-year-old biochemist, was chosen for her cutting-edge research work on Alzheimer's disease.
Currently working as a research fellow at Downing College in Cambridge, Joshi has been touted for her work that focuses on Alzheimer's disease.
According to Vogue, the young biochemist has been identified for "building a 'library' of drug-like molecules to target irregular proteins that cause degenerative brain diseases."
With dementia now the leading cause of death for women in England and Wales, her early breakthroughs and research could not be more vital.
She was listed alongside actress-turned-royal Meghan Markle, bestselling author JK Rowling and human right lawyer Amal Clooney among others.
Joshi has already made a mark in the scientific community, and was featured on the Forbes list of 30 under 30 Europe in Science and Healthcare shortly after completing her Ph.D.
All you need to know about Priyanka Joshi:
She did her Master of Science from the University of Pune and moved to the United Kingdom to pursue her doctorate.
Joshi was honored the Salje medal for the best Ph.D. in sciences in 2015
She was also awarded the Marie Sklodowska-Curie fellowship
The 29-year-old had also received biochemical society scientific outreach grant in 2015
She has dedicated her life to find a drug to treat the disease and is featured on Forbes list of 30 under 30 Europe in Science and Healthcare
Joshi was born in the year 1989
The complete list of 25 most influential women in the United Kingdom:
Sinead Burke
Grace Ladoja
Priyanka Joshi
Karen Blackett
Dua Lipa
Ruth Davidson
Carolyn McCall
Letitia Wright
Maria Balshaw
Edie Campbell
Amal Clooney
Hannah Anderson
Vicky Featherstone
Carole Cadwalladr, Amelia Gentleman and Katharine Viner
Yana Peel
Adwoa Aboah
Brenda Hale
Stella McCartney
Antonia Romeo
Collette Roche
Natalie Kingham
Orla Doherty
Sue Y Nabi
JK Rowling