As extradition cases linger in foreign courts amid a growing number of absconding Indian fugitives, the central government has now sought the help of UK authorities for the early extradition of absconding liquor baron Vijay Mallya and ex-IPL honcho Lalit Modi, among other offenders.
Mallya's business empire has been in shambles ever since he left India after getting caught on the heels of controversies. The embattled business tycoon is currently fighting an extradition case in UK court amid growing concerns of his extradition demand from the Indian government. Mallya, who is under the scanner of CBI and ED investigations, is accused of defrauding Indian banks of Rs 9,000 crore post the grounding of Kingfisher Airlines.
"We have sought the help of the authorities in the UK in the extradition of our wanted persons. The process is on and everyone knows that it is because of our proactive action, that Mallya now has to fight his extradition case in a UK court, investing his time and money," an official privy to the meeting was quoted as saying by Press Trust of India.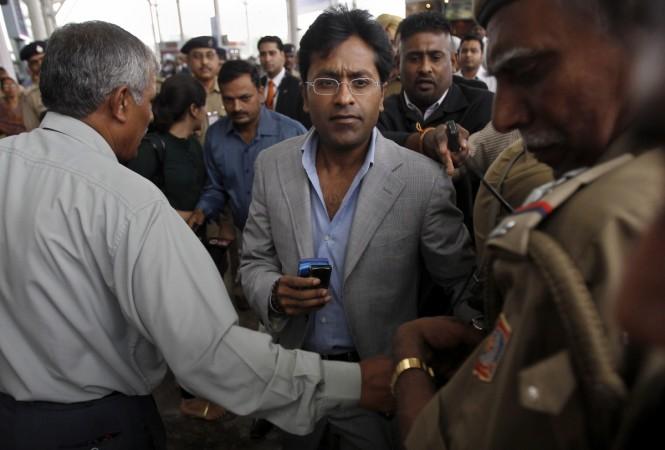 On the other hand, ex-IPL chairman Lalit Modi had left India in 2010 post financial allegations against him during the 2009 IPL season. The cricket administrator has been accused with a multitude of charges including bid rigging, betting, money laundering and accepting kickbacks on IPL broadcast deals, among others.
The third Indo-UK home affairs dialogues that took place on Wednesday, May 30, in New Delhi also reportedly involved talks on tracing on-the-run diamantaire Nirav Modi and suspected cricket bookie Sanjiv Kapur.
The Union Home Ministry raised concerns over the need to expedite the economic offenders and the Indian fugitives who are currently residing in the United Kingdom. The Indian delegation team was led by Home Secretary Rajiv Gauba while the UK team was headed by the Second Permanent Secretary in the British Home Office, Patsy Wilkinson.
"Detailed exchange of views took place between the two sides on Indian fugitives and economic offenders residing in the UK. The Indian delegation impressed upon the UK authorities the need to expedite the process of extradition," the Home Ministry said in a statement.
Apart from the discussion on the absconding fugitives, the dialogue also focused on several issues like counter-terrorism, women's safety, terror financing, cybersecurity and visa-related matters among others. New Delhi had also asked London to ensure that British territory is not used for anti-India activities that are led by Kashmiri and Khalistani separatists, reports PTI.
The first India-UK home affairs dialogue had started in November 2016 following British Prime Minister Theresa May's visit to India.