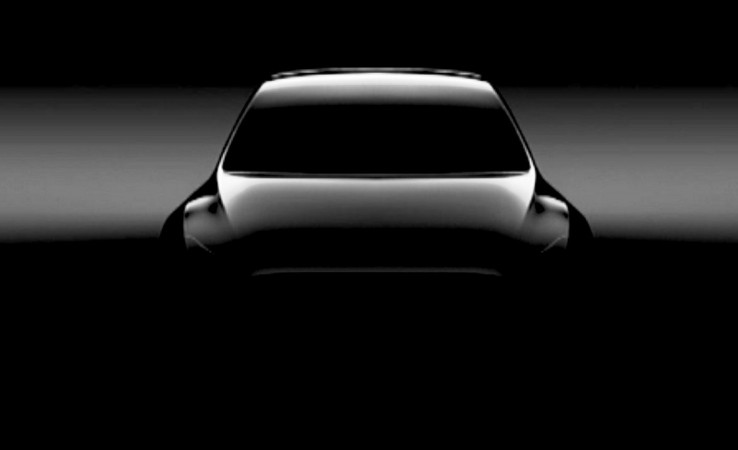 Tesla has released the first teaser image of Model Y, the upcoming all-electric compact SUV of the California-based EV specialist. Elon Musk's company released the image during the 2017 Annual Shareholder Meeting at the Computer History Museum in Mountain View, CA on Tuesday.
Also read: 9 electric, hybrid cars sold in India that don't hurt the planet
According to Musk, the Model Y is scheduled to debut in 2019. Despite criticism over the practicality, the Model Y is also expected to feature top-hinged Falcon Wing doors at the rear like Model X, reported Quartz.
Contrary to the earlier reports, the Model Y will have an entirely new chassis and wouldn't share platform with Model 3. Musk reportedly acknowledged the time and space available at present to design an entirely new car. Tesla may build a new factory for the Model Y, while batteries and other components will be supplied by the existing Gigafactory in Nevada.
The dark teaser image doesn't reveal much about the model. The silhouette looks similar to the Model 3 front angle. However, a closer look will reveal the image is without side mirrors. Tesla wanted to rid mirrors since the Model X, but found itself at cross-purposes with the regulators in most markets.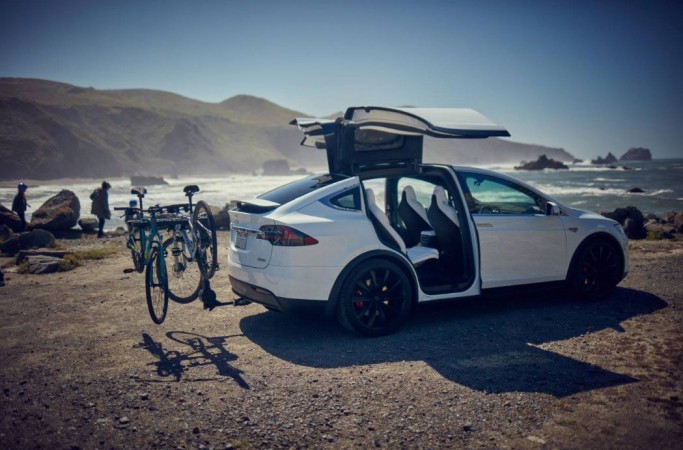 Model Y is expected to boast of eight cameras for 360 degrees view as well as 12 ultrasonic sensors. Model Y will also get an updated and simplified electrical architecture to support full autonomous driving.
Around seven million crossovers of all types were sold in the US last year and the demand for such vehicles is increasing around the world. Hence, Tesla's electric compact SUV is expected to be an instant success not only in the US, but worldwide.