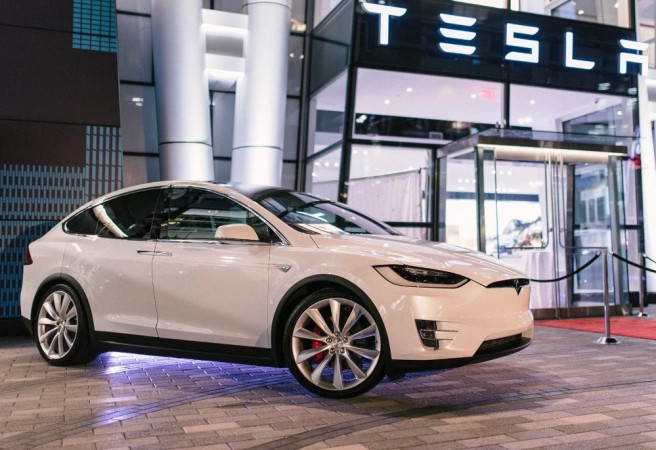 Elon Musk, the Canadian-American business magnate, investor, engineer and inventor, is considered the modern day jack of all trades. He is at the helm of many ventures that include SpaceX, Tesla Inc., OpenAI and Neuralink. The 45-year-old has an estimated net worth of $15.2 billion, making him the 80th wealthiest person in the world. In short, everything Musk touches turns into gold.
Also read: All you need to know about the Tesla Model Y
However, Model X SUV has turned the tables on him. While Model S clocks sizeable sales and the Model 3 sedan continues to attract more bookings, Model X hasn't reached up to the expectations of the company CEO. Registrations of the Model X SUV have slipped in the last two quarters, according to IHS Markit.
The fall of Model X comes at a time when sales of SUVs in the US are in top gear, reports Bloomberg. "Luxury SUVs are really hot right now, and the Model X should have been a big hit and broadened Tesla's audience," said Michelle Krebs, an analyst with Autotrader.com. "You don't hear a lot of buzz about the Model X, and when you do, it's the negative stuff."
Model X's complicated features such as double-hinged falcon-wing doors and steep pricing are the reasons for the downfall, acknowledges Musk himself. "Model X became kind of like a technology bandwagon of every cool thing we could imagine all at once," Musk said during an earnings call earlier this month. "That is a terrible strategy."
Tesla had launched Model X as 'world's first luxury electric SUV' in September 2015, developed from the full-size sedan platform of Tesla Model S. The prototype was initially unveiled at Tesla's design studios in Los Angeles in 2012.
Model X is available in two variants P90D and 90D, both in all wheel drive formats. Both the variants come with 413km range with top speed of 250kmph. The 90D variant is powered by electric motor developing 259hp of power and it can run from 0 to 96.5kmph in 4.8 seconds. The P90D version uses 503hp motor to the rear wheels and the same 259 hp motor to the front wheels and can run to 96.5kmph in 3.8 seconds. With the Ludicrous Speed Upgrade, the P90D variant runs to 96.5kmph in just 3.2 seconds.