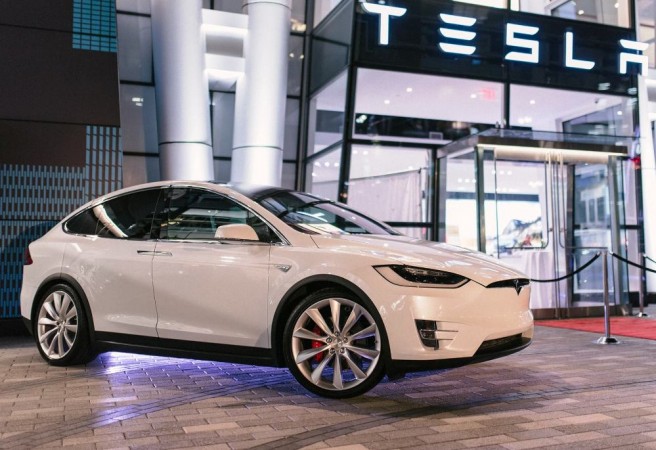 Tesla Motors Inc was recently renamed Tesla Inc. The California-based company now aims to expand business, but it is not doing away with the car business. In fact, emerging reports indicate that Tesla Mode Y is in the pipeline.
Also read: 10-year-old girl ask why there is no advertisement of Tesla; this is how CEO Elon Musk replied
Model Y will be an entry-level electric compact SUV based on the platform of Model 3, reports Autocar. Model Y will be positioned above Model 3, which means it will also be slightly pricier than $37,000. Model Y's debut is expected in 2018 and deliveries may begin from 2019.
Tesla CEO Elon Musk had recently tweeted that Model 3 remains to be the biggest priority of the company. Having said that, Model Y as a compact SUV has all the possibilities of becoming Tesla's workhorse.
Around seven million crossovers of all types were sold in the US last year and the demand for such vehicles is increasing around the world. Hence, an electric compact SUV is expected to be an instant success not only in the US, but across the globe.
The details about Model Y are scarce at the moment. Multiple reports indicate that Model Y will take inspiration from the Model X crossover, including the top-hinged 'falcon wing' rear doors.
Model Y will also get an updated electrical architecture that will support full autonomous driving capability. It is also expected with eight cameras for 360 degrees view as well as 12 ultrasonic sensors.
One of the challenges for Tesla in Model Y will be incorporating battery without dropping range. The entry-level Model 3 will have a sub-60kWh battery with a range of at least 370 km/h. Model Y is expected to be boxier and the extended frontal area might mean a bigger battery for the same range.