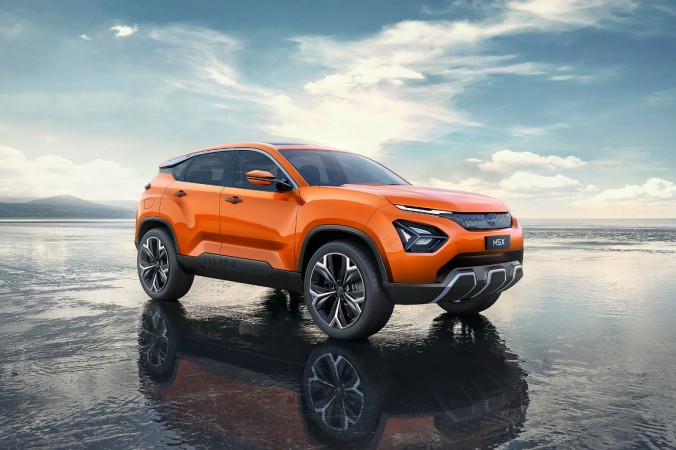 Tata Motors is inching closer to the launch of its new SUV based on the H5X concept revealed at the Auto Expo 2018. The company had recently confirmed the name for the SUV as Harrier and the market launch is scheduled for early 2019.
Emerging reports indicate that Tata Motors will go a step further with customisation options for the Harrier. The company is believed to have formulated a business strategy dubbed as 'Do it Yourself' (DIY) that will allow Harrier buyers to choose the powertrain, brakes, suspension types, seating configuration, add-on kits of their SUV.
The usual customisation options offered in the mass market segment in India are limited to choosing just colour, upholstery, interiors and other bells and whistles. The DIY strategy of Tata Motors, however, will empower buyers to choose much more and this will make each Harrier SUV unique.
A report in Business Standard claims a digital configurator comprising a three-dimensional graphics-based front-end application (app) will take centre stage, as part of the plan. Designed in-house by Tata Motors' engineering team, the configuration tool will allow buyers to decide from powertrain to add-on kits for their Harrier unit.
"This will be a big step-up from offering customisation, and a first for car buyers in India. The tool will help the company significantly reduce the time to market its products and enhance operational efficiency and save costs," Business Standard quoted Rajendra Petkar, the chief technology officer of Tata Motors, as saying.
Tata Harrier
Tata Harrier SUV will be the first model of the company that is going to feature 'IMPACT Design 2.0' philosophy which is the evolution of Impact design language. The new approach in design will ensure segment-leading wheel sizes and strong fenders for enhanced road presence.
The company had recently released a teaser image of the Harrier and it looks like the production-spec will do justice to the flamboyant H5X concept.
Tata Harrier will be a 5-seater monocoque SUV and it will be the first vehicle based on new generation Optimal Modular Efficient Global Advanced Architecture (OMEGA), developed in collaboration with its British subsidiary -- Jaguar Land Rover.
Tata Motors is expected to employ 2.0 Multijet diesel engine in the Harrier, which is already seen under the hood of the Jeep Compass. ZF's nine-speed automatic unit will be the probable transmission along with the standard manual transmission option.