The German Federal Financial Supervisory Authority (BaFin) has ordered the US-based Silicon Valley Bank (SVB) to halt the operations of its Germany branch.
SVB, previously the 16th largest bank in the US that had been operational for 40 years, collapsed last week.
The BaFin "has issued a ban today for Silicon Valley Bank Germany Branch on disposals and payments, as the institution is at risk of being unable to meet its obligations towards its creditors," it said in a statement on Monday.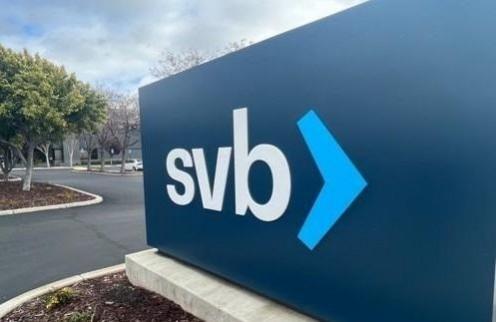 The watchdog also ordered the bank to be closed for business with customers, Xinhua news agency reported.
Unlike its parent company based in California in the US, the Germany branch has been operational since May 2018 and it does not conduct deposit business in Germany.
"Silicon Valley Bank Germany Branch is not systemically important," the BaFin statement said.
Citing the end-2022 financial statements of Silicon Valley Bank Germany Branch, BaFin said that its total assets amounted to 789.2 million euros ($844 million).
Biden reassures US banks
US President Joe Biden's words of reassurance on Monday have done little to calm markets as "worries raced around that other smaller US banks could become the latest dominos to fall", as per an expert, media reports said.
Susannah Streeter, head of money and markets at Hargreaves Lansdown, said her admission that fresh regulations may be needed to stop further failures exposes weaknesses in the current system and now lawmakers will be asked to toughen the rules, The Guardian reported.
So, even though the collapse has centred on a small tech-focused corner of the financial system, the fall-out risks spreading. The era of cheap money has hurtled to an end and investors are waking up to some dramatic highly unintended consequences, she added.
US Bank shares tumble
Streeter said the realisation that regulatory action isn't stopping the rot has led to sharp falls in some of Wall Street's biggest banking names in early trade such as Wells Fargo down 7.5 per cent, Citigroup down 6 per cent, and Bank of America down 7 per cent. Despite the pretty bold regulatory action, investors have still been shaken by the events of the past few days and are highly nervous about spilling over and creating pools of fresh problems.
The freefall of shares in a raft of smaller lenders including First Republic Bank, Western Alliance Bancorp, and PacWest Bancorp shows the extent of the contagion concerns with shareholder confidence evaporating, Streeter said, The Guardian reported.
Investor have dumped bank stocks around the world. In London, Standard Chartered is down 6 per cent with Barclays losing 5 per cent. The market is sending a consistent message today: it fears that a US recession is about to start, The Guardian reported.
George Saravelos, a strategist at Deutsche Bank, said: "We are now pricing in Fed cuts rather than hikes, the yield curve is bull steepening sharply, commodities and equities are down with cyclicals under-performing. This is all consistent with an imminent US recession."
(With inputs from IANS)