Sunny Leone was just 18-years-old when she entered the adult film industry. Her decision to star in adult films was not influenced by anyone. She chose her own path and she doesn't regret it at all. Sunny is currently living a happy life with her husband Daniel Weber who has always been her pillar of strength during her turbulent times.
Not many people would know that Daniel chose to star in adult movies with Sunny when he was dating her as he couldn't see her sleeping with other men. He had also helped her complete a contract with a well-known adult film company.
"We had a long courtship -- in the beginning, it was just us talking and getting to know each other. I remember when I was in Oman, in the middle of nowhere -- he sent me a mixed CD and flowers from across the world! I had a stack of calling cards because of how much we spoke! I was in love. He's been so considerate and supportive. In fact, because he wasn't comfortable with me working with other men in my adult films, he started working with me and then we started our own company," Sunny was quoted as saying in a Facebook post by Humans of Bombay.
Although it was not love at first sight for Sunny, Daniel had a different take on their love story.
"We met through Daniel's band mate at a club in Vegas. He says it was love at first sight, not for me though, because all we did was make small talk– there weren't any floating hearts or violins. But somehow he got my number and email ID," Sunny said.
She added, "What I liked though, is that he didn't call me but emailed me instead -- that's how we started talking. Coincidentally, I was going to New York, where he lived... when he emailed me saying, 'You're never going to give me your number, are you?' Which is when I gave in and he asked me out."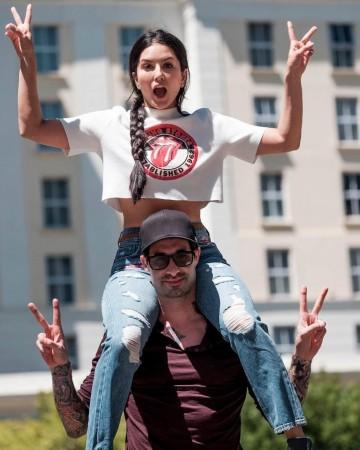 A nostalgic Sunny narrated what happened on her first date with Daniel.
"I was late for our first date. But like a gentleman, he waited patiently. When I finally reached and we started talking -- there was the violin moment. The whole restaurant disappeared and it was just him and me. We talked for 3 hours non stop! We spoke about our cultures, ideas and beliefs. It was amazing...it was like I'd known him forever," Sunny said.
Within a few months into their relationship, Sunny's mother had passed away. Daniel stood by her by her side as a source of strength.
"I'd expect a guy to run away from an emotional responsibility like that -- but he was just there. Not only for me, but for my family. I would sometimes wake up crying in the night, and he would just hold me. He didn't try to fix the situation. He was just present and that's all that mattered. I knew then that he was the one, but it was his turn to make me wait."
Sunny also remembered the dreamy proposal that she received from Daniel as if it happened yesterday.
"I remember I was looking around for a box to put my ring in. Randomly, he gave me this beautiful mahogany box which he had made. It said, 'with love, Daniel.' I was so excited with the box when he just casually said, 'I also have another ring for you!'"
"YES!! I was jumping -- how could I not? I'm so lucky to have him. The proposal was so simple and quiet -- exactly how I wanted it," Sunny added.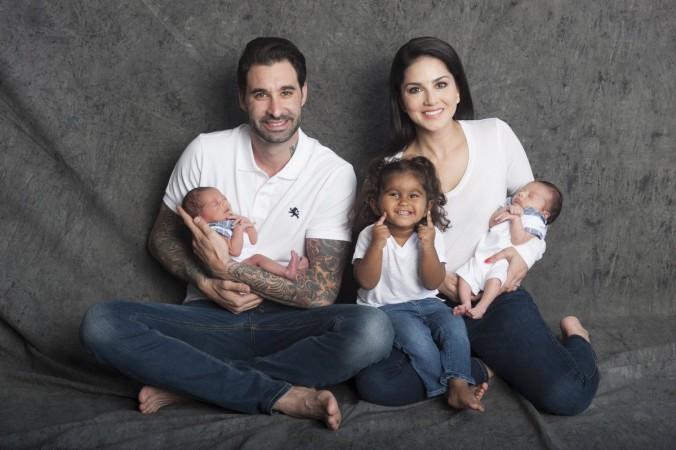 Last year, the couple had adopted their first child from Latur, a village in Maharashtra, and named her Nisha Kaur Weber. The girl was just 21-months-old at the time of adoption.
On March 4, Sunny and her husband announced the birth of their twin boys. The couple named the boys Asher Singh Weber and Noah Singh Weber. She chose the path of surrogacy to complete her family, busting all the myths of being a typical 'desi' family.
"It's been 7 years now, and we're just the same.. He supports every dream of mine like it's his own-- he makes me believe that anything is possible. And when we're all together, the kids, me and Danny making us breakfast...life itself is a dream, one I can't believe I'm living," Sunny concluded.