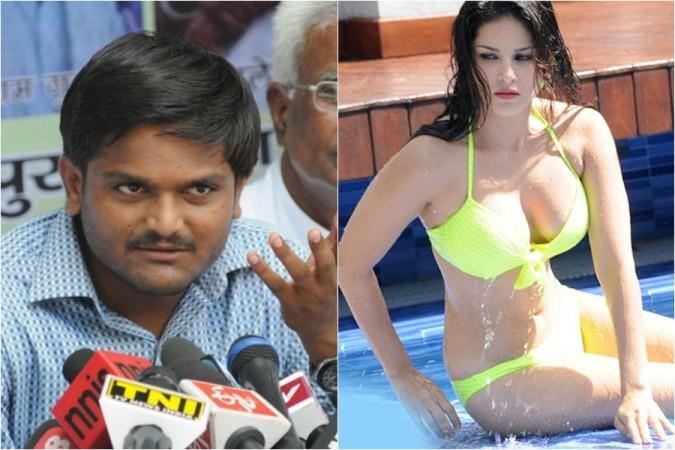 There were a lot of people who questioned Sunny Leone's identity when she entered the Hindi film industry. She was constantly judged for what she was and not for what she was currently doing. Even today, people find some ways to criticize the porn star-turned-actress and try to dig up her past. But it looks like Sunny has found support in Patidar quota leader Hardik Patel who asked why can't people look at her the way they look at actresses like Nargis, Sridevi or Madhuri Dixit.
"Why can't we view Sunny Leone as an actress on screen independent of her old image? What's the problem if we look at her the way we look at actresses Nargis, Sridevi, or Madhuri Dixit. If our thinking is such that we still want to see Sunny Leone on the basis of her old image (as a porn star), then this country can never change," Patel said during a press conference in Indore on Sunday, June 10, while announcing 'yatra' next month across Madhya Pradesh to create awareness among voters.
Talking about Sunny Leone (real name Karenjit Kaur Vohra), she was just 18 years old when she entered the adult film industry. Her decision to star in adult films was not influenced by anyone. She chose her own path and she doesn't regret it.
People from her own community from a small village named Sarnia in Ontario, Canada, where she grew up, blamed her for bringing disgrace to their community as she chose to become a porn star. But her millions of fans in India, accepted her with open arms when she finally decided to move to India.
Despite all the hatred, Sunny didn't let negative things affect her mind and soul. She was focused on doing things important in her life. She became one of the most searched celebrities on Google and is now a well-known face in Bollywood.
The former adult film actress shot to fame in India when she entered the controversial reality show Bigg Boss as a contestant. Later, she made her Bollywood debut with Jism 2 in 2012. She went on to share the screen with Shah Rukh Khan in the rendition of song Laila Main Laila song from Raees.
She is currently living a happy life with her husband Daniel Weber who has always been her pillar of strength. He chose to star in adult movies with her when he was dating her as he couldn't see her sleeping with other men and helped complete her contract with a well-known adult film company. He also manages her work and endorsement deals.
Last year, the couple had adopted their first child from Latur, a village in Maharashtra, and named her Nisha Kaur Weber. The baby girl was just 21 months old at the time of adoption.
On March 4, Sunny Leone and her husband announced the birth of their twin boys. The couple named the boys Asher Singh Weber and Noah Singh Weber. She chose the path of surrogacy to complete her family busting all the myths of being a typical 'desi' family.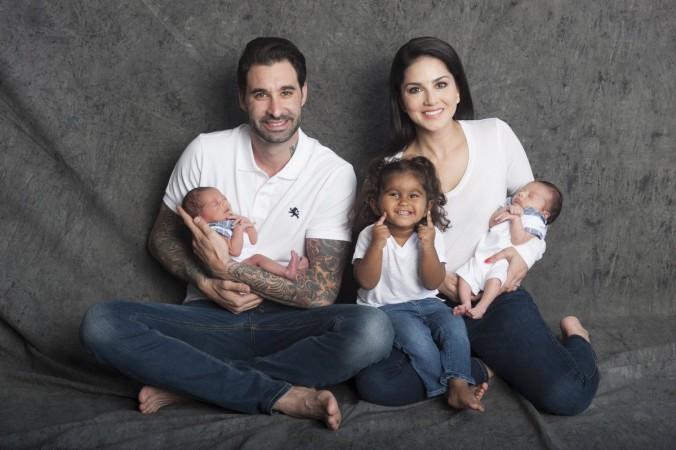 On the work front, Sunny Leone, who was last seen in 2017 film Tera Intezaar with Arbaaz Khan, will make her debut in the Tamil film industry with a period drama Veeramadevi. Directed by VC Vadivudaiyan, the movie also stars Navdeep Pallapolu as the antagonist.
She is also currently working on her biopic web-series show Karenjit Kaur: The Untold Story of Sunny Leone. The show will soon start streaming on OTT platform ZEE5.