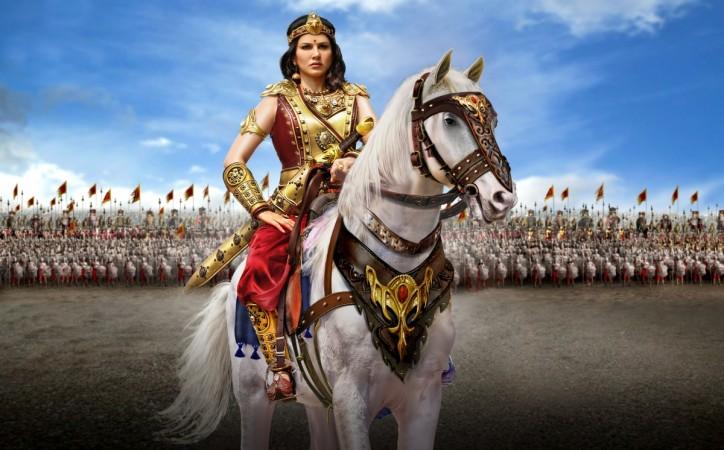 The expectations involving Sunny Leone's Veeramahadevi has been rocketing to magnificent levels from the moment it was announced. The high-calibre making sneak peeks with a monstrous budget of Rs 100 crore has added the heraldic arms of enchantment to this project.
It's been so much evident that Ponse Stephen of Steeves Corner has burnt the candles at both ends to ensure that grandeur isn't compromised at any extent. On par with such surpassing richness, the VC Vadivudaiyan's directorial flick featuring Sunny Leone in the lead role is being simultaneously made in five languages.
Sunny Leone is rendering an impeccable groundwork in gaining command over Tamil language. The film boasts prominent star-cast across Hindi, Tamil, Kannada, Malayalam and Telugu film industry. The war sequences are expected to be one of the greatest cherry-picks of the film and are being shot using horses and elephants brought from different parts of Tamil Nadu, Andhra, Karnataka and Kerala. The actors are also being nurtured with heavy level practice to shoot for this sequence.
Sunny Leone's majestic attire will reflect the Indian cultural and traditional ethnicity and are being designed in Mumbai. With grand sets erected in Ramoji Film City and locations tented at deepest thick forests of Kerala, the war sequences are being shot in top-notch quality.
Not to miss the most exalted CG works that are produced by the finest experts across India and Canada. The man behind unparalleled CG and animation has worked in Hollywood's The Lord of The Rings and Gods of Egypt is working as the executive producer of this department in the movie. Around Rs 40 crore has been spent on the CG works for this film.
Brimming with such saliently luxurious factors, the first look of Veeramahadevi was unveiled today.