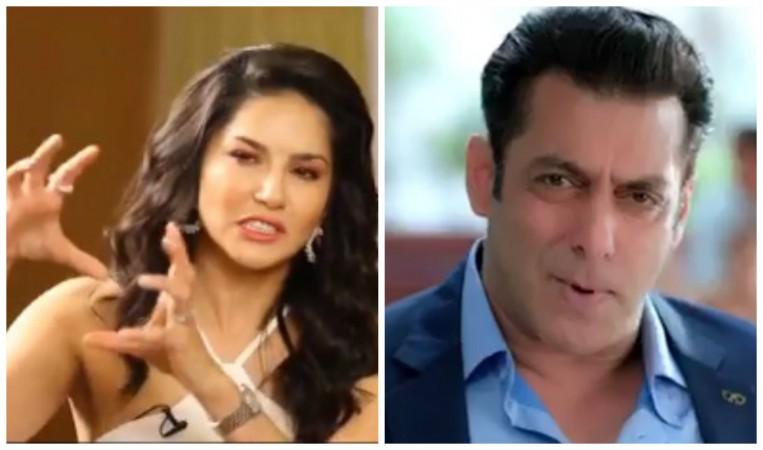 Actress Sunny Leone is not just a big fan of Salman Khan, but quite a "creepy" one too. In a recent interview with Bollywood Hungama, the sizzling diva was asked what she would say if she meets certain celebrities, which included Salman.
"I just wanna squeeze that one bicep. Just once. I know weird creepy fan, sorry," Sunny chuckled after replying to the question.
While answering the same question for Shah Rukh Khan, whom she worked with on Raees for an item song, Sunny said that she gets shy when she comes across him.
"I don't know, I get shy. I get shy when I am in front of these people. I even don't know what to say, and then start saying things that don't make any sense. Then I figure out that I am that weird fan who tries to come up with a sentence for how I am going to engage and speak, and then it comes out completely wrong. So, I would say 'Hi, how have you been?" Sunny remarked on SRK.
Sunny was recently in news for her biopic Karenjit Kaur- The Untold Story of Sunny Leone, which was released on a web channel. She features as herself in the biopic that reveals many untold chapters of her controversial life.

A lot was said during the launch of the web series, both positive and negative. While many found the biopic interesting and a brave attempt, many others opined that there was no need to glorify the life of a former porn star.