Fast bowler Bhuvneshwar Kumar has insisted that the much-talked-about absence of tainted Australian cricketers Steve Smith and David Warner will not make much of a difference to the Asian giant's chances Down Under.
The 28-year-old pacer pointed out that Australia have quality batsmen to make up for the absence of the batting duo which had been doing the bulk of scoring across all formats for the Australian team over the years.
In what came as a huge shock to the cricket fraternity, former captain Smith and vice-captain Warner were handed one-year bans for their involvement in the infamous ball-tampering scandal in South Africa earlier this year.
Ever since the two modern-day greats were banned, the focus has been on India's impending tour of Australia, starting November 21.
The top-ranked Test side hasn't managed to win a series (in the longest format of the game) in Australia so far but it is widely believed Virat Kohli's men will have their best chance to rewrite history in the upcoming four-Test series, which starts on December 6 in Adelaide.
"I cannot say that we [India] will overcome them. They don't have the two batsman [Smith and Warner], who have done well over the years. There are other batsmen in their place and it is not that they aren't good," Kumar was quoted as saying by Press Trust of India.
He added: "It is their home conditions. For us, if the two [Smith and Warner] were there, it is a challenge, now they are not there, it will still be a challenge.
"If it would have been easy, we would have always won the series [in the past]. It won't be easy. Our preparation in the practise matches there will matter."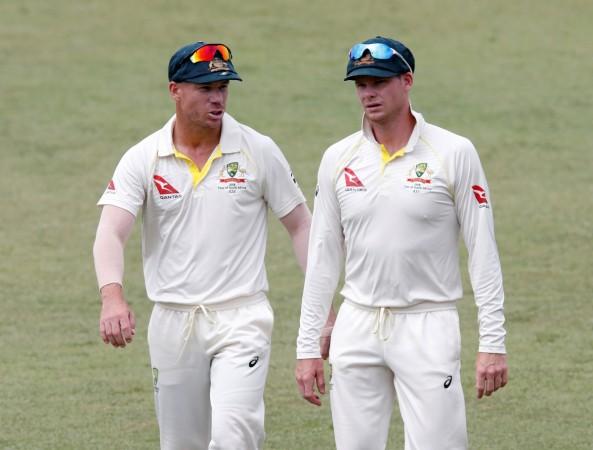 India are being touted as favourites, considering their much-improved pace battery which seemingly has the firepower to do the job for the visitors in Australia.
Won't be easy for bowlers Down Under: Bhuvneshwar
It is safe to say Indian pacers outshone their counterparts during the team's tours to South Africa and England earlier this year. The likes of Jasprit Bumrah, Bhuvneshwar, Ishant Sharma, and Mohammed Shami were impressive, helping India bowl out their oppositions at an unprecedented regularity.
Umesh Yadav's 10-fer in the recently-concluded Test series at home against the West Indies has given the team management a good selection headache. The growing pool of pacers has also given the selectors the license to rest their key bowlers, which according to Bhuvneshwar, is a welcome change.
However, the right-arm pacer, who relies on conditions that aids swing bowling, insists it's not going to be easy for the Indian bowlers Down Under, considering the changing nature of wickets in Australia.
"...No tour is easy. But Australia will be challenging because when you play outside your home (country) you need to adapt to certain conditions. It won't be easy for bowlers as there is hardly any movement these days," Kumar said.
"The way fast bowlers are managed, the rotation policy is in a way good, as we get a break and others get a chance and the body remains fresh," the pacer, who was rested for the West Indies Test along with Bumrah, added.
"Breaks are needed after you play a long tour. You are mentally tired, like Jasprit (Bumrah) said when you return you are fresh and are raring to go. Hence breaks are needed, as your body gets tired."