Former Australia vice-captain David Warner's wife Candice said she felt responsible for her husband's part in the infamous ball-tampering saga that has thrown the futures of top Australian cricketers, including Steve Smith, into doubt.
Warner on Saturday, March 31, came up with a tearful apology for instigating ball-tampering during the recently-concluded third Test of the ongoing four-match series between Australia and South Africa in Cape Town. He was unable to hold his tears back, especially when addressing his wife and two kids.
The Australia opener, who has been handed a one-year ban by Cricket Australia (CA), made a shocking claim when he said he may not play for the Baggy Greens ever again.
Warner an 'emotional wreck': Candice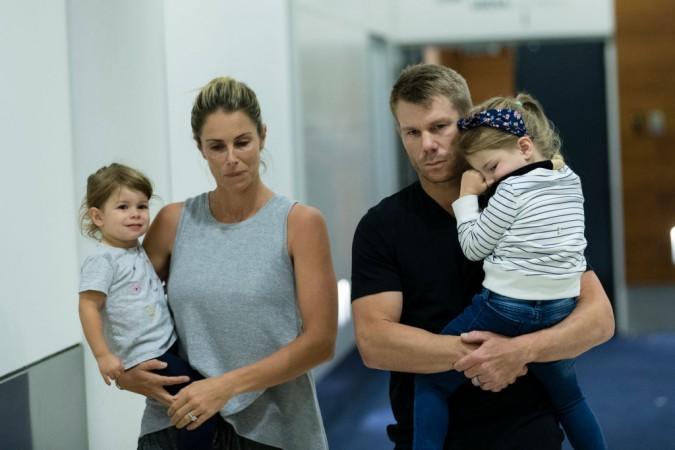 Warner, though, is being widely criticized for not answering some key questions during his emotional press conference Saturday.
Candice said Warner has been an "emotional wreck" over the past few weeks. She urged the furious public to "understand" and "sympathize" with her husband.
"He is just such an emotional wreck. I feel like it's all my fault and it's killing me — it is absolutely killing me," Candice told The Daily Telegraph.
She added: "I am sure there were things he wanted to say but he just couldn't get it out. He is hurting. He is seriously, seriously struggling and he is not in a great headspace.
"I haven't been much of a support because I have been a wreck. I am really not well. If people could understand ... if they could just sympathize just slightly with the month that he has had."
'Warner would come home and see me in tears'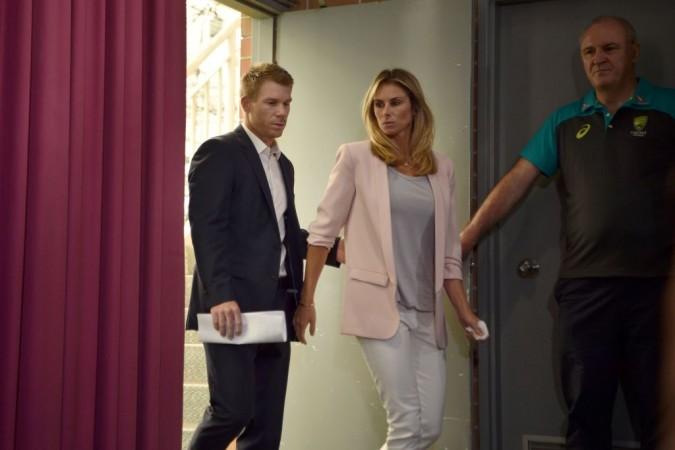 While conceding that there is no excuse for Warner's role in harming the reputation of Australian cricket, Candice shed light on how difficult it has been for her and her family to cope with the taunts from fans in South Africa.
Notably, the ongoing four-Test series was marred by controversies even before the ball-tampering scandal as Warner and Quinton de Kock made headlines for their stairway altercation during the first Test in Durban.
Australian media reported the South African wicketkeeper-batsman had hurled personal abuse at Warner targeting Candice, leading to the fiery encounter on the Kingsmead Cricket Ground stairway.
During the second Test, both Warner and Candice were reportedly targeted with personal abuse, including from All Black rugby player Sonny Bill Williams, who referred to an intimate encounter the cricketer's wife had had with him in 2007.
The touring Australian cricket team was irked when Cricket South Africa officials reportedly posed with spectators wearing Williams' masks during the second Test.
Darren Lehmann, who stepped down as Australia coach despite getting a clean chit from CA over the ball-tampering scandal, slammed the South African fans, calling their behavior "disgraceful".
"Seeing them wearing the masks. To have people staring and pointing and laughing at me, to have the signs, to have, you know, the songs made up about me — I would have to sit there and cop that," Candice said.
"Dave would come home from the game and see me in tears in the bedroom, and the girls just looking at their mum.He had to just cope with it.
"Coming home today I walked into the room and I was in tears and our daughters were so upset. They were like, 'Why you crying, Mummy?'
"I had to make an excuse ... it's really hard to explain to kids and they don't understand."
Meanwhile, Warner is expected to appeal against CA's ban. The apex body of Australian cricket found the left-hander guilty of developing the "plan to attempt to artificially alter the condition of the ball" during the Cape Town Test.
Also, Warner will not be considered for leadership roles of Australia cricket teams in future, the CA said.