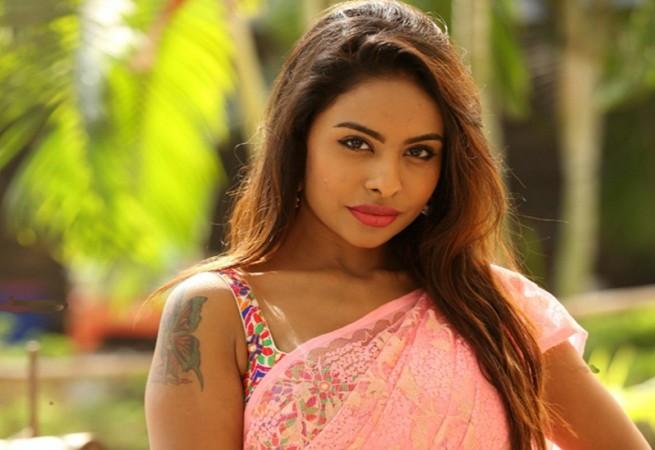 Controversial actress Sri Reddy has made a sensational comment on Koratala Siva of Bharat Ane Nenu saying that the director is the No 1 worst character in the world and he is the boss of Kamasutra. (ancient Indian Sanskrit text on sexuality).
Sri Reddy, who was staying away from making allegations against film personalities, is back in the news again. The actress took to Facebook to make some startling allegations about Karatala Siva. In a series of posts, she alleged that the director is the only name that she always remembers and he occupies a major portion in her biopic.
Launching an attack on the Bharat Ane Nenu director, Sri Reddy wrote on Monday night, "Koratala siva no1 worst character in this world..if I allow a bio pic of mine, he wl hv a major part in that film.. If I sleep r woke up..I wl not forget one name..that is Koratala siva..yes he is the boss of kama sutra.."
This morning, Sri Reddy shared a sensuous photo and requested not to pressurise anyone. The actress did not mention who she was requesting. She wrote, "Some one's pressure, some one's pleasure.. I can see only pressure.. excuse me, don't give pressure on anybody, whether it could be business or personal.."
In a couple of other posts, Sri Reddy evinced her interest to become Phoolan Devi to destroy the harmful forces inside India. "How many of you wants to see me as a phoolan devi??" asked Sri Reddy, adding "She is late but pakka goal..none other than phoolan devi Not only Pakistan terrorists, inside of India insects also dangerous..finish these."
This is not the first time Sri Reddy is making allegations against Koratala Siva. Before the release of Bharat Ane Nenu, she had released the screenshots of his intimate WhatsApp chat. Days later, the director released a video message in which he was seen denying her charges saying they are mere gossip.