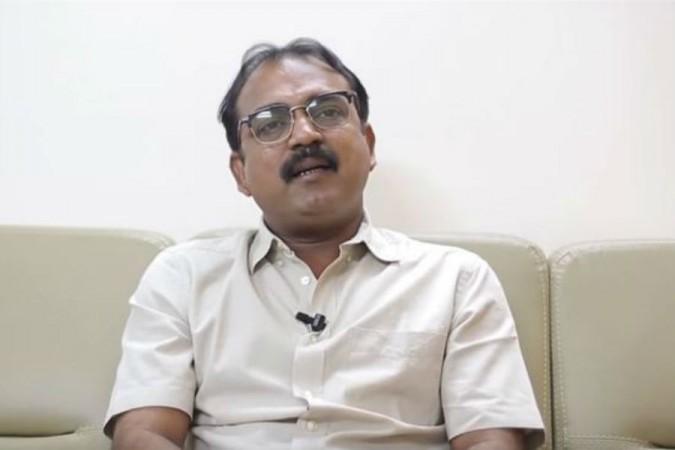 Bharat Ane Nenu director Koratala Siva has finally taken some time to respond to the allegations made actress Sri Reddy and denied all her charges saying that he has always been against casting couch.
Sri Reddy had recently leaked screenshots of WhatsApp chat and photos with some celebs in a compromising position. She had also released screenshots of her WhatsApp chat with Koratala Siva. These photos have shocked many in the film industry as he is known for his clean image. While everyone expected his response, the director kept mum on the issue as he is busy with the promotion of Bharat Ane Nenu.
On Tuesday, Koratala Siva took some time off to open up on the allegations. In a video message, Koratala Siva said, "Bharat Ane Nenu has finally completed its post-production works and is gearing up for grand release on April 20. Me and My team have spent 18 to 20 hours per day for the last two weeks and got the final copy ready. The final output has come out very well and everyone is happy about it."
"Before kick-starting its promotion, I would like to give a clarification on screenshots that are circulated in my name on the social media for the last couple of weeks. I was shuttling between Chennai, Mumbai and Hyderabad. Amidst these trips, I learnt about it from the media, I didn't take it seriously, as my well-wisher told me that it is mere gossip. But since a lot of discussions is going on, I want to clarify things."
"Personally, I am a man, who is dead against the casting couch. I don't allow it to happen with the people who are with me. I am very serious about it and I just want to make it clear. I have done four movies and I have worked with many actors and technicians. Every film of mine will have huge cast and crew and they know how I treat them. We are all human beings and I treat everyone with lot of respect."
Here is the video showing the complete response of director Koratala Siva on Sri Reddy's allegations.