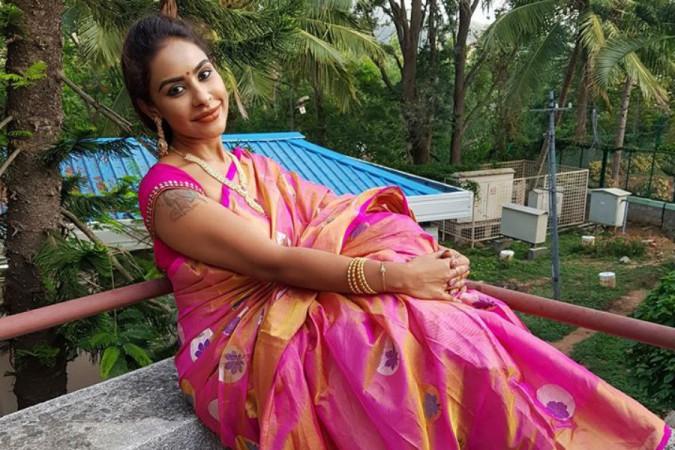 Actress Sri Reddy has come out all guns blazing at MAA (Movie Artistes Association) and Nadigar Sangam for not forming the CASH (Committee Against Sexual Harassment) months after promising to do so.
Sri Reddy has been in news for exposing the sexual harassment faced by actresses in Telugu film industry for months. Tollywood and Kollywood have neither responded to her allegations nor taken actions against any of those celebs. However, the actress has not stopped her fight against the casting couch. She took to her Facebook page on Friday morning to question both the film industries about forming the CASH.
Sri Reddy wrote, "I just wanted know, in Tamil and telugu movie industries when can we expect cash commitees??why maa nd nadiagar sangam showing lot of irresponsibility?? is it dignity of labour??where is respect of the women??how many days we wl suffer like this??how many days we should suffer with big people d*cks??so d*cks are powerful,victims vaginas dnt hv any value in this world..we r prostitutes to this world..great achievement india..[sic]"
Sri Reddy created a stir in Telugu Film Industry, by stripping her clothes in public to protest against casting couch. The upset MAA went on to suspend her application for the membership in the Association. This controversy created a lot of buzz in national media. The National Human Rights Commission had also asked Telangana government for the report on preventive measures to create a safe working place for women in Tollywood.
Sri Reddy's protests had forced the Telugu Film Chamber of Commerce (TFCC) to set up a sexual harassment redressal panel. TFCC released a statement and said that it would form the CASH as per the Vishaka guidelines. The committee will have 20 members, including 10 members from the film industry and 10 from various sections of the society, including lawyers, doctors, NGOs and government officials.
Months have passed after this development, however, it is still not clear whether Tollywood and Kollywood have formed sexual harassment redressal panels. If they have done it, why are they are not taking Sri Reddy's charges seriously and acting upon them? Will these film industries ever answer her questions?