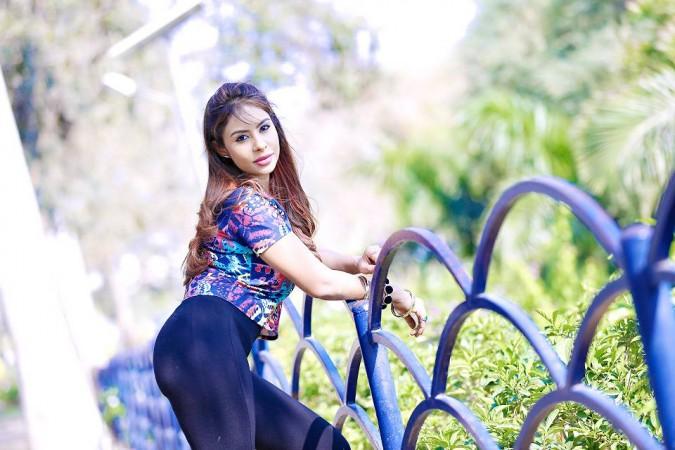 With the Telangana Film Chamber of Commerce (TFCC) promising to set up a Committee for Against Sexual Harassment (CASH) and the Movie Artists' Association (MAA) lifting the ban on her, the Telugu film industry is expecting budding actress Sri Reddy to end her month-long and high-visibility protest. But has she got everything she fought for?
Sri Reddy had sought the help of media after she became a victim of casting couch and sexual harassment in the Telugu film industry but still failed to get any role in films. Initially, her protest was against Tollywood filmmakers and actors for ignoring local talents and preferring non-Telugu actresses like Rakul Preet Singh and others. She had announced that she would fight for Telugu girls.
But the people from the Telugu film industry were least bothered about Sri Reddy's fight and stayed away. Making it intensive, the actress opted to strip to protest outside the TFCC office in Hyderabad. The MAA, which was upset with her move, rejected her application for membership and also warned actors against working with her.
Sri Reddy then changed the mode of her protest and started talking about casting couch. She leaked photos and screenshots of conversations with celebs like Viva Harsha, Sriram, Abhiram Daggubati and Kona Venkat to claim sexual harassment for getting roles in movies. Her protest against sexploitation caught the attention of social media and created a lot of buzz.
When the situation seemed to be going out of control, the National Human Rights Commission (NHRC) took note of Sri Reddy's allegations and issued a notice to the Telangana government. Hours later, the TFCC held press meeting and announced that it would set up CASH in 4 days. Meanwhile, the MAA also lifted the ban and announced that it will consider her application for membership.
Many people across the country described it as a victory for Sri Reddy. Filmmaker Ram Gopal Varma tweeted, "To historically compare the victory of @MsSriReddy ...Jhansi Lakshmi Bai used her sword as a weapon to fight for her kingdom and Sri Lakshmi Bai used her own body as a weapon to fight the Maledom in the film industry."
Sri Reddy also thanked the NHRC and everyone for their support. The actress tweeted, "Thank You So Much to National Human Rights Commission for considering this issue #srireddy #SriReddyProtest. I am grateful to all those who stood by me in this movement. I thank you very much for all the Telugu artists today."
But is it a victory for Sri Reddy? Her initial fight was against the casting of non-Telugu actresses in Telugu movies. She had vowed to fight against the male-dominated Telugu film industry and get justice for all the Telugu actresses at the cost of her own life.
Now, will the actress be happy with the latest decisions of TFCC and MAA and stop her protest or continue her fight for Telugu girls? Well, only time will tell.