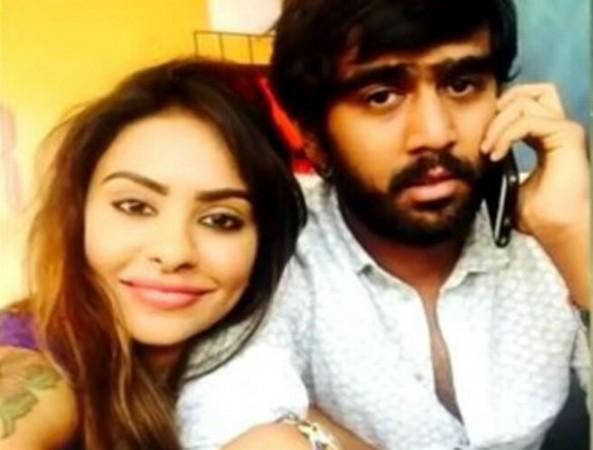 Sri Reddy has recently leaked intimate photos and chats she allegedly had with Abhiram Daggubati. However, Suresh Babu's family is yet to respond to the allegations she made against Abhiram.
The Daggubati family is an influential family in the Telugu film industry. Producer Ramanaidu, the first one from the family to enter the film industry, produced more than 150 films in 13 Indian languages under his banner Suresh Productions, named after his elder son Suresh Babu.
Rama Naidu's elder son Suresh Babu is a producer and his younger son Venkatesh is an actor. Suresh Babu has two sons — elder son Rana Daggubati, known for his role as Bhallaladeva in Baahubali series, and Abhiram Daggubati, who works as an executive producer.
Struggling actress Sri Reddy alleged that Abhiram Daggubati sexually exploited her in a studio in Hyderabad under the pretext of giving her roles in movies.
The intimate photos and chat came as a big embarrassment to the Daggubati family and Tollywood industry in general. The screenshots leaked by her have created a huge buzz in the media.
Some reports claim that Sri Reddy met director Teja some days ago and he offered her a role in his movies. It is said that she showed him her controversial photographs and chats with Abhiram Daggubati. Teja, who is said to be close to the Daggubati family, had reportedly conveyed the information to Suresh Babu. The acclaimed producer reportedly asked him to tell Sri Reddy not to reveal the photographs of his son.
Teja is believed to have convinced her not to leak them, but when MAA denied her membership, she was annoyed and leaked them.
After the chats and photos hit the internet, Daggubati family faced flak from various quarters.
Some media houses reportedly tried to get their family's response to the allegations but in vain.