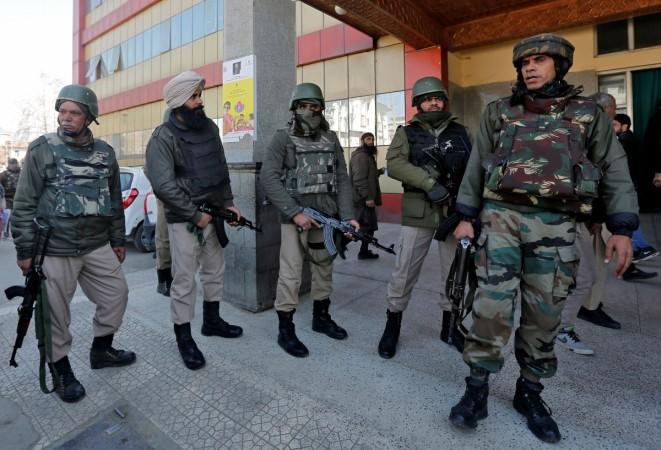 A sniper, who has been targeting security forces in the Kashmir Valley, has been shot dead in an encounter in Tral in South Kashmir, the police confirmed on Tuesday. The dead militant has been identified as Usman Haider, nephew of Masood Azhar, chief of terror outfit Jaish-e-Mohammad (JeM).
The killing of Haider, who entered Kashmir recently from Pakistan, is being hailed as a major success after it came to light that he was the second-in-command of a JeM sniper squad.
On receiving intelligence report that some militants were hiding in Chan Kitar village of Tral sub-district (Pulwama district), security forces cordoned off the area.
The forces then carried out a house to house search and were fired upon by militants. This led to a gunfight, which ended with both militants being killed. The other militant has been identified as a local resident and a member of JeM.
Though the police have still not confirmed that the killed militant is indeed Haider, JeM released a statement to local media confirming that Haider was one of the two militants killed in the gunfight. The terror group also released a picture of Haider carrying a US-made Colt M4 rifle.
Police believe Haider, who was based in the town of Tral, was one of the militants who carried out two sniper attacks in south Kashmir in the last 10 days. The attack resulted in deaths of an army soldier and a Sashastra Seema Bal (SSB) jawan.
Police say there may be more snipers operating in Pulwama district in south Kashmir.
Haider is the second nephew of Azhar to have perished at hands of security forces. In November 2017, his sister's son Talha Rashid was gunned down in Pulwama district. In that encounter, a M4 rifle was also recovered from the dead militant.