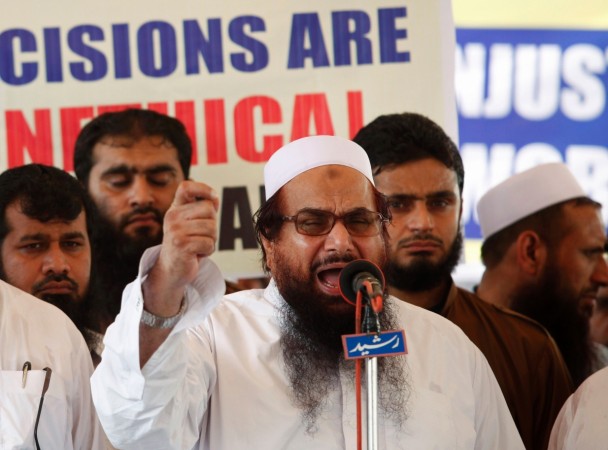 Indian security forces guarding the country's 7,517 km long coastline have been put on high alert after intelligence inputs warn that Pakistan-based terrorist group Lashkar-e-Taiba (LeT) can carry out attacks on ports, cargo ships and oil tankers. The terror outfit is reportedly imparting training to its members in carrying out sea-borne strikes since June this year.
Another Pakistani terror group Jaish-e-Mohammed (JeM), which has targeted India numerous times in the past, has already in place a training programme which involves deep diving and long-distance swimming techniques.
This is not the first time that LeT's sea-borne attack plans have surfaced, but the group seems to have developed the capability to carry out the attacks. During the interrogation of Mumbai terror attack accused David Coleman, it came to light that LeT's marine wing was headed by a person named Yaqoob. Headley also revealed that the 10 gunmen involved in the Mumbai attacks were trained by deep sea divers of the Pakistan Navy.
Intelligence reports forwarded to the Indian Navy and Coast Guard point out that LeT's front organisations like Falah-e-Insaniyat Foundation, Al Dawa Water Rescue, Life Line Water Rescue and Rescue Mili Foundation are training their personnel in swimming pools and canals in Lahore, Sheikhupura and Faisalabad in Punjab since June.
Security officials say LeT cadres can hijack cargo ships or oil tankers and carry out a suicide attack on Indian ports or suicide attackers can infiltrate into Indian territory through sea or inland water channels.
The training provided is very rigorous and includes techniques like down proofing where the hands and feet of the swimmer are tied and he has to use a form of breaststroke to keep afloat. Those who pass this test are then trained in deep diving by specialised trainers.
Training is also imparted to use equipment like open-air circuit breathing apparatus and inflatable boats fitted with outboard engines.
JeM, which is training its members in Bahawalpur for sea-borne terror strikes, is now prioritising attacks from sea, which it calls 'samundari jihad' and is projected as being more sacred compared to jihads carried out through the land.