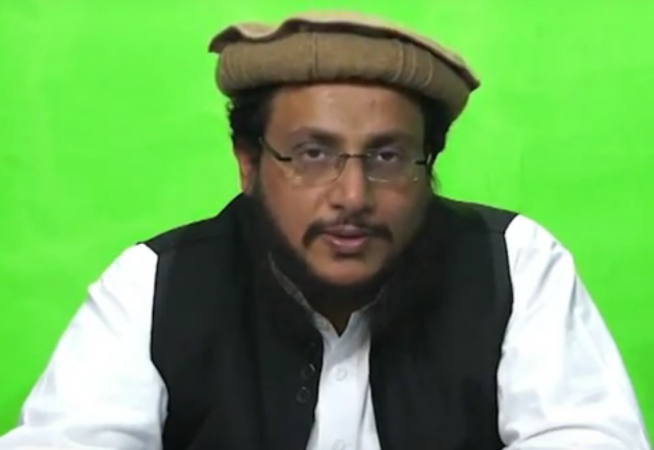 The National Investigating Agency (NIA) has unearthed a major terror funding network operated by Jamaat-ud-Dawa (JuD) from its Lahore headquarter. The terror organisation is headed by Mumbai terror attack mastermind Hafiz Saeed.
The investigations have revealed that the outfit was not only supplying fund in Jammu and Kashmir but was also gradually covering Rajasthan, Gujarat and Maharashtra.
One of its sources has reported that "it has been observed that terror funds were not being recruited directly through Pakistan to avoid monitoring by Indian Intelligence agencies but were being routed via Dubai through wide networks of JuD operatives, who had specifically been stationed at selected places for the purpose."
The investigations further revealed that Hafiz Saeed along with Shahid Mehmood are controlling the terror funding network in Pakistan and their close associate Mohammad Kamran who is a Pakistani national was specifically stationed at Dubai for the purpose of coordinating the funding activities.
The operations in India have been handled by Mohammad Salman, an Indian citizen who is a fugitive terrorist on the investigative agencies list. He has steadily managed to spread his network and infuse money for terror activities including recruiting some operatives across four States of the country.
Lahore is the headquarter of the terror funding for JuD but apparently under the US pressure his networks were sealed by Pakistan government. Recently their networks have mushroomed across the sub-continent and the Middle East. Dubai operations have been controlled by India based terrorist.
The outfit has managed to lure youngsters from other parts of the country apart from Jammu and Kashmir which could give the sleepless night to the investigative agencies. Initially, the money was given to youth based out of Kashmir to indulge in activities such as terrorism and stone pelting and now the network is being spread to other parts of the country, especially the ones where militancy does not exist.