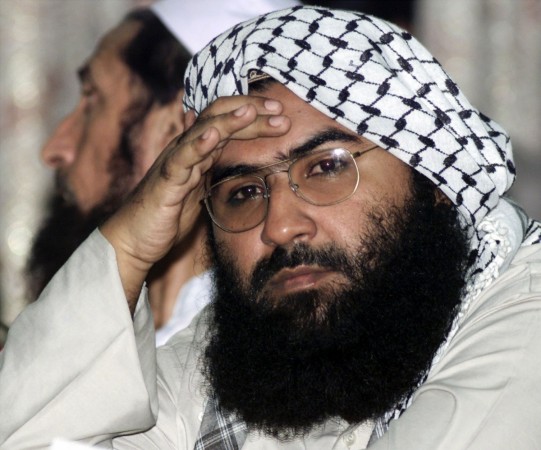 Pakistan-based terrorist outfit Jaish-e-Mohammed's (JeM) chief Masood Azhar is facing a life-threatening condition and has been confined to bed for the last year and a half, reports Hindustan Times.
According to intelligence officials, the unspecified medical condition has affected the 50-year-old terrorist's kidney and spinal cord.
Indian diplomats in Pakistan say they are not aware of his illness but add that he hasn't been sighted publically in his hometown of Bahawalpur or anywhere else in the country.
In his absence, JeM's operations, which include carrying out jihadist attacks in India and Afghanistan, are being handled by his younger brothers Rauf Asghar and Athar Ibrahim.
Azhar is believed to have received treatment for his spinal cord and kidney at Rawalpindi's Combined Military Hospital.
Indian officials hold Azhar responsible for a number of suicide attacks in India, including the 2001 Parliament attack, 2005 Ayodhya attack and 2016 attack on the Pathankot air base.
Azhar was captured in Jammu and Kashmir in 1994 and imprisoned but in 1999 he was exchanged for passengers of the hijacked Indian Airlines Flight IC-814 in Kandahar, Afghanistan.
India has been unsuccessfully trying to get him designated as a global terrorist by the UN but China has blocked the move.
Azhar's brother Athar Ibrahim, who is based in Khyber Pakhtunkhwa, was behind the IC 814 hijacking and is now in charge of carrying out terror strikes in Afghanistan, where JeM has aligned itself with Taliban.
His other brother Rauf Asghar looks after JeM's terror operations against India and is particularly active in Jammu and Kashmir. India and US are jointly working to brand Asghar a global terrorist.
JeM is also being used by the Pakistan deep state to eliminate Baluchi tribal leaders who are fighting for the independence of Baluchistan from Pakistan.