The US State Department in its annual report on terrorism stated that Pakistan-based terror groups Jaish-e-Mohammed (JeM) and Lashkar-e-Taiba (LeT) continue to pose a significant threat in the South Asia region and the Pakistan government has failed to address USA's terrorism concerns.
The 'Country Reports on Terrorism' for the year 2017 says although al-Qaeda has been severely degraded in Afghanistan and Pakistan, remnants of its global leadership and al-Qaeda in the Indian Subcontinent (AQIS) continue to operate in the region using safe havens in Pakistan.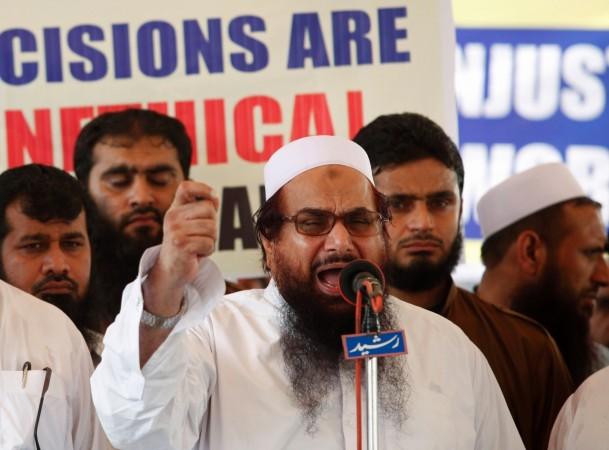 The reports added that Trump administration withheld military aid to Pakistan from August to December 2017 on condition that Pakistan acts against Haqqani Network and other terrorist groups carrying out attacks in neighbouring Afghanistan while using Pakistan territory as a safe haven.
"But Pakistan failed to address American concerns in 2017," the report says.
It pointed out that Pakistan's National Action Plan clearly lays out that no armed militia will be allowed to function in the country and yet, a number of terror outfits continued to use its territory in 2017.
While the Haqqani Network targets Afghanistan, LeT and JeM reportedly send fighters into India.
The report says military action by Pakistan to eradicate terror hideouts in its territory is mainly targeted at terror outfits like the Tehreek-e-Taliban Pakistan, which carries out attacks inside the country but do not go after other groups targeting different countries.
Pakistan supports reconciliation between the Afghan government and the Taliban, but it doesn't bar the Taliban and Haqqani Network to use its territory to attack Afghan and US-led Nato forces in Afghanistan.
LeT and JeM continue to operate, train, organise and raise funds openly in Pakistan with authorities looking the other way, claims the report.
Hafiz Saeed, leader of Jamaat ud-Dawa (JuD), a front for LeT, was detained and under house arrest in January 2017, but a court ordered his release in November last year.
The Pakistan government is also slow to implement UN sanctions on designated entities and their financial activities which are used to fund terror activities, the report said.