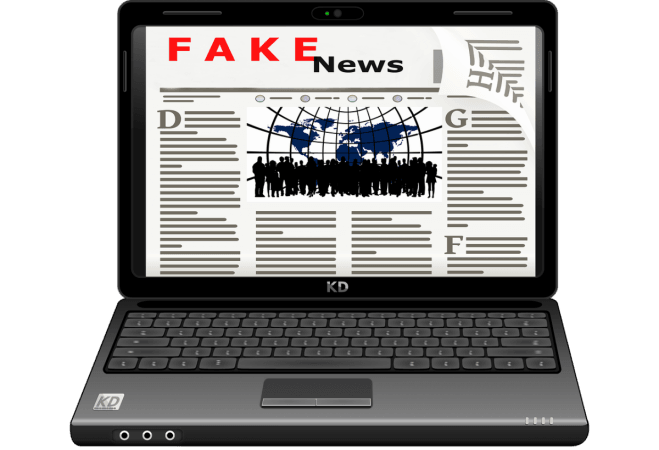 Fake news has become a commonplace in our society today. From family WhatsApp groups to Facebook and Twitter, you will come across a lot of fake news stories which often tend to go viral.
Kerala schools are now teaching students how to spot hoaxes on the internet.
Misinformation and fake news on the internet have lead to an increase in the number of violence-related incidents across the country. Alarmed by such incidents, the government of India has issued repeated warnings to WhatsApp over the past few months asking the messaging App to control the circulation of irresponsible messages in large volumes.
Union minister of law & justice and electronics and information technology Ravi Shankar Prasad recently held a meeting with WhatsApp CEO Chris Daniels during which Prasad asked Daniels to work on a technical solution to track the origin of false information.
WhatsApp has been trying to do its best as far as educating users about spotting fake news is concerned. Taking a cue from the messaging app, Kerala is working in the same direction. According to the BBC, schools in Kerala are teaching students to stop believing everything they see and read on the internet, especially the information that comes through WhatsApp messages.
According to the BBC, officials in Kannur are organising special 'Fake News Classes' for school children so that students can learn how to make a difference between what's true and what's a hoax. The classes, which are held both in English and Malayalam are around 40 minutes long. So far, 150 out of 600 government schools in Kannur are holding these classes.
During the classes, students are shown slides to teach them how to spot fake WhatsApp messages. Students are also being advised to cross-check whatever they receive on WhatsApp. They are also being told that they should not trust every warning about natural disasters on WhatsApp.
Last year, parents of more than 2.4 lakh children in Kannur district had refused to get their children vaccinated after a fake message, which claimed that vaccines were harmful to kids had gone viral. This led the district administration to think of ways to make the people aware about the menace of fake news.
The administration decided to teach children about fake news as many of their parents seemed to believe everything they received on the phone was true. "It is basically a training program for students to inculcate certain characteristics in them, to impart certain values in them. We want to encourage them to be more sceptic about the kind of information which is available on the internet and how to differentiate between what is true, what is false", the Logical Indian quoted Mir Mohammad Ali, a senior district official as saying.
The Fake news classes are a part of the 'Satyamev Jayate' programme being run by the administration in Kunnur. Under the programme, high school students are taught ways to spot fake news with the help of relatable examples and they are also guided about clickbait articles.