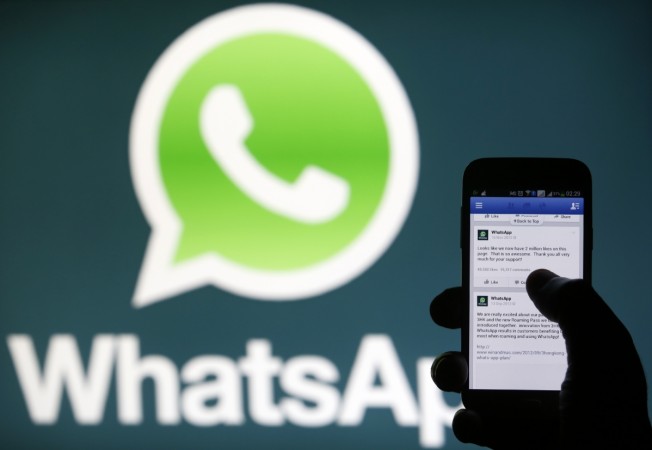 In order to take any action against the rise of fake news in India, WhatsApp has assured the Indian government that it would develop new tools to combat the problem, confirmed Union information technology minister Ravi Shankar Prasad.
A few incidents of mob lynching had occurred in the country due to a sudden increase in the fake news through messaging tools, especially WhatsApp, where the messages are encrypted and not open for pubic scrutiny.
Prasad's meeting with WhatsApp's CEO
India's Union minister for IT and communication had a meeting with WhatsApp's CEO Chris Daniels, where he asked him to take immediate steps to trace the origin of "sinister" messages as they were violating the criminal laws of India. He said that WhatsApp has become an important component of India's digital storage and it's working on its system under the guidance of law enforcement agencies.
Prasad told Daniels that WhatsApp must comply with Indian laws and build a corporate presence in the country. "It does not need rocket science to locate a message," he said as per the report of Reuters.
Notably, Daniels arrived in India on Tuesday to meet government and business officials. Further, he held talks with the officials on various measures that were being undertaken to counter fake news messages on its platform. As per a PTI report, WhatsApp CEO also discussed the forthcoming launch of its payment services in India.
"I had a very productive meeting. I complimented him for extraordinary technological awakening that WhatsApp has led in the country, for education, healthcare, relief in Kerala. These are positive developments," Prasad stated.
Moreover, Prasad has suggested three steps to WhatsApp -- the company should hire a grievance officer in India, it should work according to Indian laws as "we won't appreciate a scenario where any problem will have to be answered in America" and it must have a proper corporate entity in India.
Background

As India has been taking stringent measures to curb rumours and false information on the social media platforms, Facebook and WhatsApp have received notices from the Indian government.
Following the direction, WhatsApp launched an advertising campaign to make its users aware about the outcome of such false messages. Further, WhatsApp announced that it would limit the forward message limits to five chats at a time and also remove the instant forward button located next to media messages.