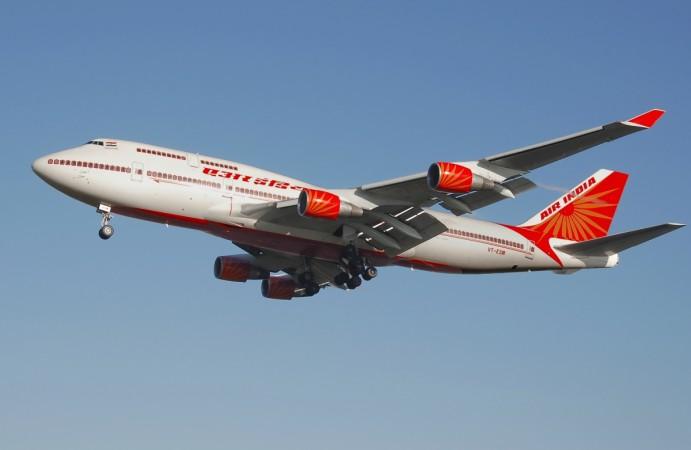 Israeli Prime Minister Benjamin Netanyahu on Monday said that Saudi Arabia has granted permission to India's national carrier Air India to fly through its airspace between Tel Aviv and India.
However, the Indian government-owned carrier on Tuesday said that it has not received any approval, The Times of Israel reported.
"We have not received any confirmation. We have only submitted our request for a flight. We have yet to receive anything from authorities," Air India spokesman Praveen Bhatnagar told the Israeli-based online newspaper.
Netanyahu made the announcement, which signals a new phase in Saudi-Israel relations, amid the chaos and jostling for power between Saudi and Iran-backed factions in the region, at a press briefing. Saudi Arabia had previously denied Israeli reports of such a permission to Air India.
ועוד שני דברים: ראש הממשלה נתניהו אמר כי היום נחתם ההסכם שיאפשר לחברת אייר אינדיה לטוס מעל סעודיה בדרכה מהודו לישראל (פורסם לראשונה ב @kann_news על ידי @sharonidan ) ->

— Gili Cohen (@gilicohen10) March 5, 2018
The tweet roughly translates to: "The Prime Minister Netanyahu said today (March 5) that an agreement was signed to allow Air India to fly over Saudi Arabia on its way from India to Israel."
"Air India signed an agreement today to fly to Israel over Saudi Arabia," the Israeli PM added.
How will it benefit India and Israel?
The authorization to use the Saudi Arabia airspace, while flying to and fro Mumbai and Tel Aviv, a city on Israel's Mediterranean coast, will shorten the flight's duration by some two hours.
According to Netanyahu, flying over Saudi would mean that the carrier will now take a direct flight between Tel Aviv and Mumbai about five and a half hours, the same time as it takes to fly to London from Tel Aviv.
Currently, Air India flights between India and Israel take a detour over the Red Sea and around the Arabian peninsula to reach Tel Aviv.
Moreover, this agreement will also boost Israel's attempts to upgrade its relationship with Saudi Arabia.
The announcement comes a few days after a spokesman for the General Authority for Civil Aviation (GACA) in Saudi Arabia clarified in February that it had not granted any permission to Air India to fly over their country on trips to and from Israel.
Saudi Arabia and Israel do not have diplomatic ties, but the two nations have been working together as they have a unanimous thought about Iran and its increasing nuclear power.
In March 2017, Air India had announced that it will be operating three weekly flights to Tel Aviv, from May. India and Israel established diplomatic relations on January 29, 1992. Meanwhile, El Al Israel Airlines, the nation's flag carrier, flies four weekly flights to Mumbai.
However, Netanyahu has asserted that the aircraft still cannot fly over Iran, Iraq and Pakistan, as Israel does not share diplomatic relations with them.