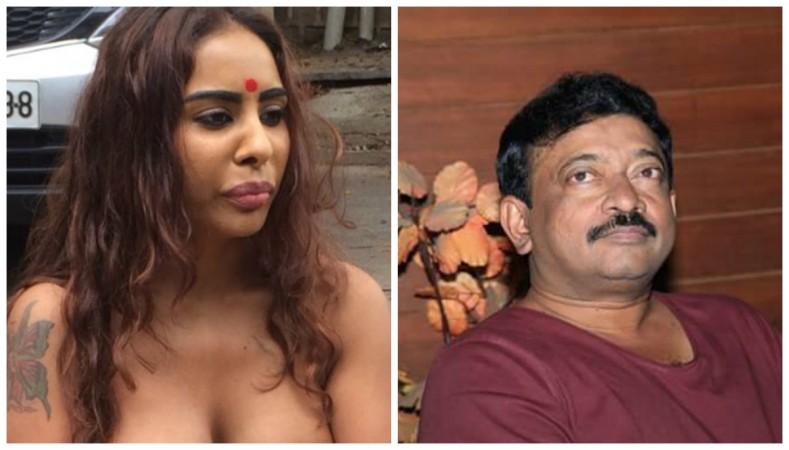 Ram Gopal Varma has hailed actress Sri Reddy after her victory in the battle against casting couch and sexual exploitation in the Telugu film industry. The Movie Artist Association (MAA) has announced that it will consider her application for membership and the Telugu Film Chamber of Commerce (TFCC) has promised to set up a sexual harassment redressal forum.
The maverick filmmaker has welcomed the outcome and hailed her on Twitter. He posted, "Hey @MsSriReddy I respect you for taking such immensely courageous decisions and I salute you for achieving such a sensational and BLOCKBUSTER ViCTORY [sic]."
"Casting couch existed ever since the advent of Cinema a 100 years back ..Not getting into individual allegations @MsSriReddy has drawn more attention to the evils of Casting Couch than anyone in the last 100 years and I salute her for that [sic[," he added.
Varma also claims that aspiring actresses will reap the benefits of Sri Reddy's protest. "Those who thought @MsSriReddy was wrong in stripping can't deny,its only that shock which woke up both national and international communities ..Sri Reddy's mother should be proud of what her daughter achieved for film industry in general and aspiring actresses in particular [sic]," RGV said.
The MAA and TFCC took the decisions after the National Human Rights Commission (NHRC) intervened to send notices to the Telangana government and the Union information and broadcasting ministry over Sri Reddy's allegations.
Praising her for the way she drew the media and public attention, Varma posted, "The courageousness of @MsSriReddy to strip to get attention towards the casting couch exploitation managed to raise the attention of NHRC and this is an amazing achievement."
In a cryptic tweet, he said, "@MsSriReddy just stripped her mere external clothing but in reality she actually stripped the hypocritical false values shrouded in a moral clothing of a dirty feudalistic immoral depravity parading around in a masked indignation. [sic]"
RGV also compared Sri Reddy with Lakshmibai, the Rani of Jhansi, and posted, "To historically compare the victory of @MsSriReddy ...Jhansi Lakshmi Bai used her sword as a weapon to fight for her kingdom and Sri Lakshmi Bai used her own body as a weapon to fight the Maledom in the film industry. [sic]"
Sri Reddy had created quite a stir in Tollywood after raised the issue of casting couch and sexual harassment in the Telugu film industry. She claimed that filmmaker Sekhar Kammula was involved in casting couch and then accused singer Sreeram Chandra of sending her lewd messages.
When the film industry did not pay any heed, the actress stripped in front of the office of TFCC in Hyderabad last week. The protest irked MAA and it decided to deny her application for membership.
The biggest shock for the audience came when Sri Reddy accused Abhiram Daggubati, the son of leading Telugu producer Suresh Babu, and Kona Venkat of sexually exploiting her.