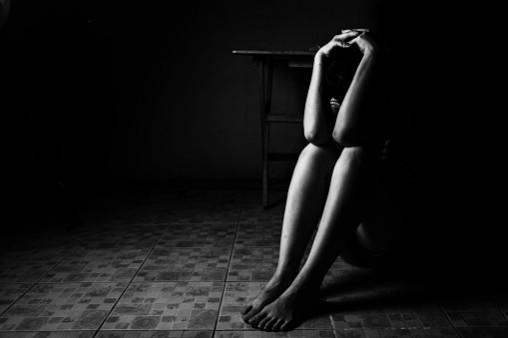 Sri Reddy, an Indian actress on Saturday, April 7, went topless in public in protest against the casting couch and indifference toward Telugu heroines in the Tollywood, the regional film industry from south India.
Her bold act in front of TV cameras at Telugu Film Chamber of Commerce in the south Indian city, Hyderabad has sent ripples across the industry and left many shocked.
She alleged that filmmakers only prefer female actresses from Mumbai, where Bollywood or Hindi cinema is based, and other north Indian states.
Sri Reddy is a Telugu actress from the south Indian city of Hyderabad who a few weeks ago broke her silence in a TV interview and opened up on the casting couch experiences she went through. Over the following weeks, she went on revealing about many ill practices in the glamour world and how tough it is to get a break in a male-dominated industry.
Apparently, she faced flak on social media for making such serious allegations on Telugu cinema and many doubted her claims. Frustrated with the response, she started leaking out names, now dubbed 'Sri leaks' and put out some big names. She also provided screenshots as proof to validate her claims.
Movie artists association issues ban on her
Movie artists association (MAA) of Telugu actors took offence to her bold protest and held an emergency executive meeting Sunday. Later, addressing the media, they made it clear that they won't be issuing her membership. The association had earlier given her application for registering as an artiste but now decided against it after her semi-nude protest.
They are also exploring legal action against Sri Reddy for public obscenity.
Telugu film industry's #metoo?
In October 2017, The New York Times and The New Yorker reported that many women accused Hollywood mogul Harvey Weinstein sexually harassed them. Many other women later opened up on similar experiences they suffered from the mega producer.
The news had shaken the national conscience in the United States and resulted in a social media campaign with the hashtag #metoo where scores of women from across the world narrated their ordeals and public-shamed the harassers.
The movement gained widespread support from politicians, actors, and businessmen.
Sri Reddy's act of exposing the perverts is along the lines of #metoo movement, but unfortunately, she is not finding much support from the civil society. Some women artistes called her allegations 'indecent' and 'vulgar' but little could she do if the nature of the harassment she experienced is such.