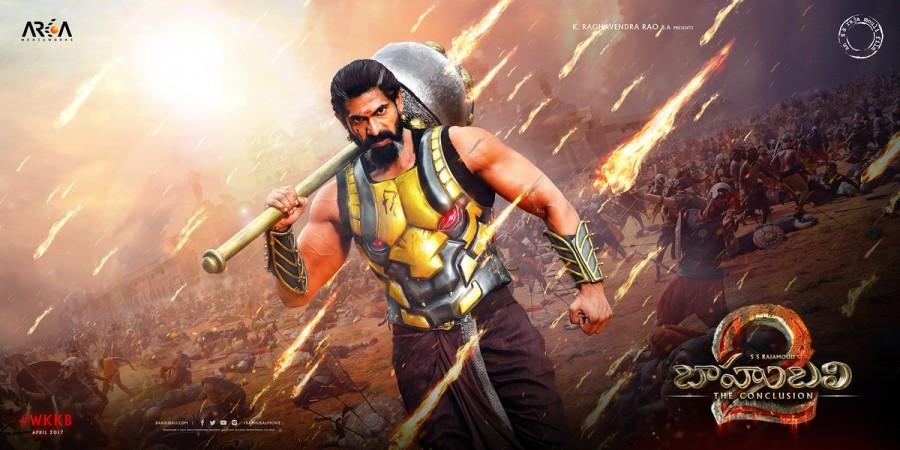 Baahubali actor Rana Daggubati and his family members are facing flak on social media after Telugu actress Sri Reddy alleged his younger brother Abhiram of sexually exploiting her.
Although Rana fans apparently supported their favorite hero, many other social media users have trolled him and Abhiram along with their father Suresh Babu on Twitter.
Sri Reddy shocked the film fraternity and people of Telugu states Wednesday by alleging Abhiram of sexually exploiting her. She claimed that Suresh Babu's son had sex forcefully with her in a government studio.
"Suresh Babu's son cheated me so badly. The studio belongs to the government and it is meant to help and support talented people. They have to use it in a proper way. This Suresh Babu's son took me to the studio and f****d me so badly in the studio only," she told News18.
The actress has been in the news for the past couple of weeks. She stirred the controversy after speaking up about casting couch in Telugu film industry. She revealed the problems faced by aspiring artistes in the industry and indirectly dragged filmmaker Sekar Kammula's name also into it.
Sri Reddy later leaked the vulgar chats she received from singer Sreeram Chandra and Viva Harsha. However, the biggest allegation is against Abhiram Daggubati, who is yet to speak to the media on the issue.
Their intimate photos and snapshots of their alleged conversation on WhatsApp are out online:
Rana Daggubati was trolled on social media. Read below how:
Shekar Reddy: @RanaDaggubati what's your take on #srireddy leaks about #abhiramdaggubati will you buy media to not do debates or you go with law?
#richpeolpe can buy media, buy politician, buy police.
#injustice to poor and ruin their careers
Sunny Nithin: Yarker delivery from #srireddy to #AbhiramDaggubati
Decision pending with third umpire and review is going on
Wicket No 1
#srireddy
#srireddy leaks
#srireddyprotest
Just GK™ : Plz Dont Compare Rana With his Brother AbhiRam,Becoz Rana Always Prefers Branded Things Like Trisha,Shreya,Bipasha etc...But His Bro Route is Seperate He tasted The Tasteless Unbranded #SriReddy,Its Very Shame to His Bro...I Can say that He attracted to Her Lips.
#SriReddyLeaks
King of Kisses poll

RT for #AbhiramDaggubati
Fav for #RanaDaggubati pic.twitter.com/ewWiJuaufc

— Kathilantodu (@TheMB) April 10, 2018
@RanaDaggubati what's your take on #srireddy leaks about #abhiramdaggubati will you buy media to not do debates or you go with law?#richpeolpe can buy media, buy politician, buy police.#injustice to poor and ruin their careers — Shekar Reddy (@shekarreddy264) April 11, 2018
Memu modalapetindhi e madhya kadu ,

Padakondu yella vayasulo ne modalu pettam.#AbhiramDaggubati #RanaDaggubati pic.twitter.com/PQ040BNHrs

— Krishnâ_MB_fāń (@KrishnaMadjoker) April 11, 2018
Scenario in #Daggubati family Rana in #Suchileaks list Abhi Ram in #Srileaks #SriReddy #srireddyleaks pic.twitter.com/s6edfosuqt — Sandeep (@sandeep__MO) April 11, 2018
Public :- #Daggubati brothers pedha kaatre gallu anna#srireddyleaks pic.twitter.com/yeHzhjmCNO

— ™ (@MaheshAbimaani) April 10, 2018
Hehehe. #Daggubati family right now#SriReddy #srireddyleaks #Srileaks #RanaDaggubati #SureshBabu @RanaDaggubati #Abhiram pic.twitter.com/4AyLYR4W1n — _R@ghu_Rags____ (@ragava1239) April 11, 2018