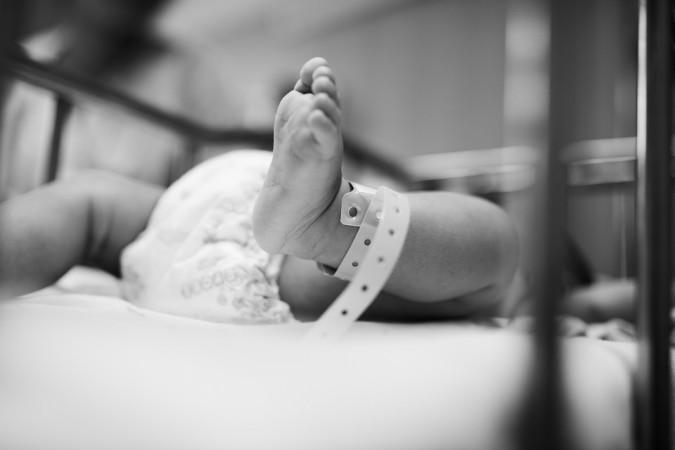 A quack doctor allegedly severed genitals of an infant boy
He wanted to prove his 'sex determination test' was right and it was actually a girl
A manhunt has been launched after the infant died
A man allegedly cut off the genitals of an infant boy to prove that his 'sex determination test' was right and that the newborn was indeed a girl. The baby boy died soon after.
The shocking incident happened at a nursing home in Jharkhand's Chatra district late Tuesday night.
The doctor at the Om Nursing Home in Jay Prakash Nagar, identified as Anuj Kumar, performed an ultrasound on the mother, few days before she delivered and said that show would have a girl. However, when a boy was born, he severed off his genitals to prove himself right and informed the woman that she has given birth to a girl with deformities.
Following a complaint from the grieving parents, police reached the nursing home Wednesday only to find out that the quack doctor had fled. The police have sealed the clinic and launched a manhunt following an FIR against him, reported Indian Express.
"The doctor accused in the case did not have any registration or licence under the PNDT (Pre-Conception and Pre-Natal Diagnostic Techniques) Act. He would scout for couples looking to know the gender of the foetus and get ultrasound done at the clinic of some of his associates. We have got the postmortem done. The allegations against the doctor that he got the genitals severed... are true," said Chatra Civil Surgeon Dr S P Singh, as reported.
Several crimes against infants have come to light in the past few months. Recently, another infant was killed by her mother after she threw the baby in a garbage dump in New Delhi. The woman later told police that she was too tired of the baby's continuous wails.
The mother, identified as Neha, was arrested by the police following a complaint of kidnapping on February 23.