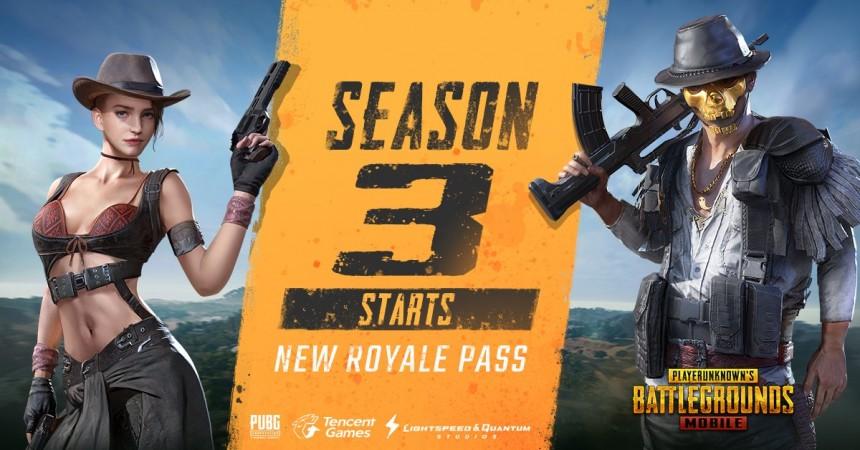 The anticipation for PUBG Mobile update 0.8.0 is growing with every passing moment. After Tencent Games successfully completed its scheduled maintenance and brought the servers back online earlier in the day, players are eager to see when the new version of the game arrives. Luckily, the wait isn't going to be long as PUBG Mobile has confirmed via Twitter that the 0.8.0 update with Sanhok map will be released starting September 12, 2018.
PUBG Mobile has been teasing Sanhok map landscapes on its official Twitter handle for several days now. The new map has also been available in beta and we tested it out to experience a whole new gameplay. The dense rainforest landscape makes for great cover in the compact 4.4x4.4 km area.
To put things into perspective, Sanhok map is only a quarter the size of Erangel and Miramar maps, which means players will face their opponents a lot sooner. But it's not only the new map that players must be excited about in the latest PUBG Mobile 0.8.0 update.
In the all-new Sanhok map, players get to test new weapons and vehicles. Like we reported earlier, the all-new QBZ assault rifle makes its debut in the new map. It has a much faster-firing speed than the M16A4 and same range as the M416. The QBZ can support up to 6x scope and it is stable with low recoil but slow when reloading and firing speed is not as fast as other 5.56mm rifles.
In addition, there's a new Flare Gun to call an airdrop if used within the playzone and a bulletproof UAZ if used outside the playzone. That's right, there's a new bulletproof 4-person-seater UAZ vehicle that works best as a cover or to simply zoom past your enemies in red hot zones. Finally, Sanhok map also gets another 4-seater muscle car that has both hard-top and a convertible version.
New maps in PUBG Mobile are always exciting. They not only test your surviving skills but also get players out of their comfort zones towards some new and challenging. We remember when the PUBG Mobile update 0.7.0 arrived and brought a myriad of new features to let players experience a whole new gameplay. From new weapons to introduction of Arcade mode, PUBG Mobile got players hooked on to the game with its magical treats.
By the looks of it, PUBG Mobile 0.8.0 is likely to do a similar spell on players. The eagerness to try out Sanhok map on mobile will keep players engaged in the game for longer sessions. Such engagement is crucial for PUBG Mobile as its biggest rival Fortnite has already been gaining spotlight in the Android space after winning the majority in the iOS platform.
Be ready to update your PUBG Mobile on Android and iOS as soon as it is available. According to the in-game notification, those who update the game before September 21 will get Outfit Box III (7d) and 1,888 BP. This, of course, is valid for those who get the update in time to avail the offer. Stay tuned for updates.