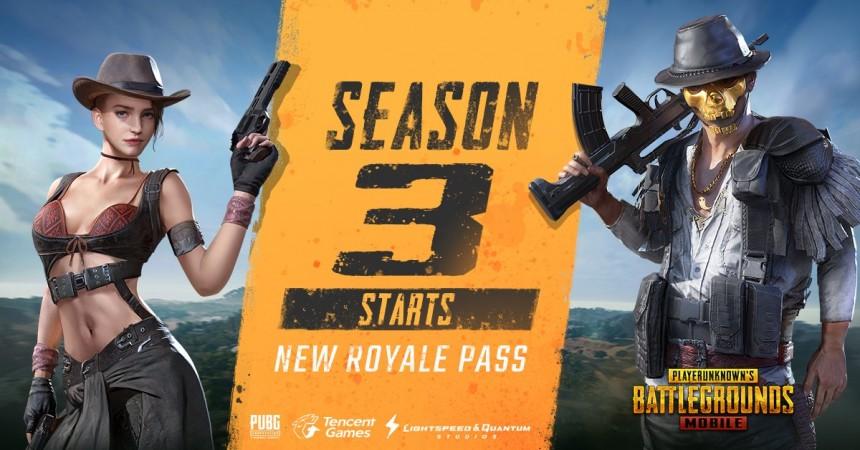 PlayerUnknown's Battleground, popularly called PUBG, is now bringing yet another major update to its mobile version to introduce several new features, which also include the much-talked-about Sanhok map. The beta version of PUBG Mobile Season 3 with Sanhok map has been available in beta for almost two weeks, but the latest announcement confirms the public rollout of 0.8.0 update.
PUBG Mobile will go offline for several hours on September 11, from 00:00 - 08:00 (UTC), for maintenance, a standard process before introducing new features. In India, the downtime will affect PUBG Mobile players from 5:30 a.m. till 1:30 p.m. on September 11. While notifying millions of players around the world, PUBG Mobile's official Twitter handle also confirmed that Sanhok map will be released starting September 12.
Depending on the "maintenance," the downtime could extend beyond 8 hours or be fixed sooner than the estimated time. But players won't be able to play PUBG Mobile until the game is updated.
What this also means is that when the maintenance is completed, there will be a hefty file size waited to be downloaded. From our experience, the new update with Season 3 changes, including Sanhok map, new weapons and vehicles, will weigh around 1.3GB. So if you wish to not miss the action, make sure you are in an area with good Wi-Fi coverage to update the PUBG Mobile app.
Despite being offline for several hours, Tencent Games will make more than up for the lost time (that's if you are spending your nights playing the online multiplayer game). The new Sanhok map, which we have tested, is a whole new game level.
Sanhok map brings a refreshing experience to players, who have only played in Erangel and Miramar locations. The dense rainforest map spread across 4.4x4.4 km area, which is almost a quarter the size of Erangel and Miramar, demands players to be more active than in other two maps. With 100 players in air-dropped in this compact map, you know what it – a lot of action quite early in the game.
The new Sanhok map also brings a new assault rifle QBZ, which uses 5.56mm ammo, and has a much faster-firing speed than the M16A4 and same range as the M416. The QBZ can support up to 6x scope, compensator, flash hider, suppressor, quickdraw and extended magazine, angled foregrip, vertical foregrip, light grip, half grip and thumb grip. The gun supports single-shot and full-auto modes and it is stable with low recoil but slow when reloading and firing speed is not as fast as other 5.56mm rifles.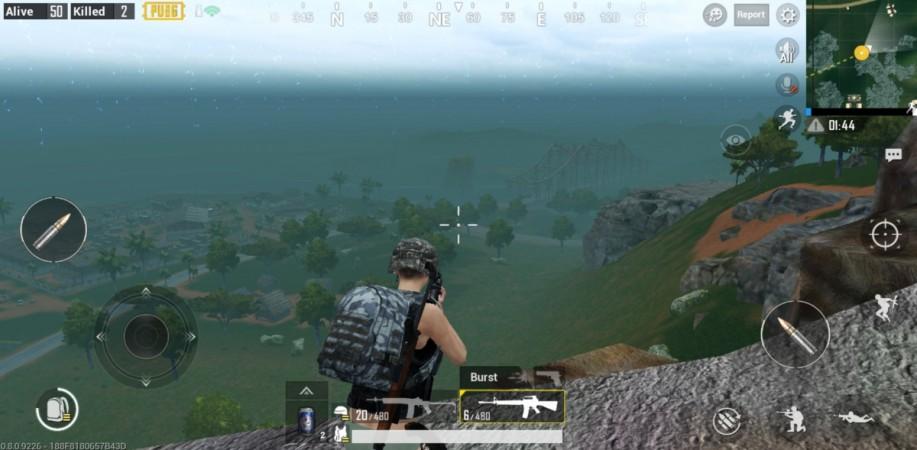 The upcoming update also introduces new UAZ and Muscle car vehicles, which are larger than what players are used to in older maps for suitable cover in hot zones. The latest Sanhok map also has an interesting lobby change, which gives all the waiting players 20 apples to throw at opponents and hopefully improve the grenade throwing skills.
The new update comes at the heels of Fortnite's growing popularity among Android users. PUBG Mobile's biggest rival by Epic Games, Fortnite has managed to beat its opponent on iOS platform. Fortnite for Android already has 15 million players despite not being listed in the Play Store. But Tencent Games is making strategic moves to make sure it keeps its lead ahead of Fortnite.
Recently, PUBG Mobile and Oppo joined hands to introduce a new competition for students in India with a prize pool of Rs 15 lakh.